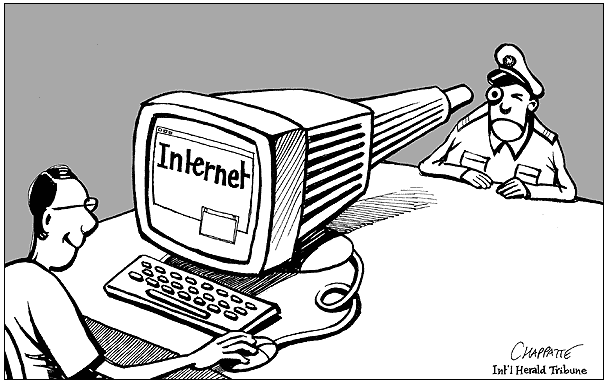 Banja Luka, January 27, 2015/ Independent Balkan News Agency
By Mladen Dragojlovic
Social network users in Republic of Srpska might be faced with a very unpleasant situation if the entity parliament adopts a new Law on public order and peace, which widens the definition of "public place" on internet and social networks.
One day after the story started circulating the media, it was announced that this provision in the Law is just one short sentence in the proposal, announced the Interior ministry, in order to explain how it is possible to violate public order and peace on internet.
"On social networks it is possible to violate public order and peace through open call on inciting hail or physical assault on another person, and the threat of attacks on one's life, body or property. It is the truth that some delinquencies are not possible to commit on the internet, like illegal use of weapons, but it is possible to cause organised violation of public order and peace on social networks, through a call on violation of the Law, and that can have real consequences for somebody's life. In these situations this provisions of the law will be applied", explained the ministry in its announcement.
After the bitter reactions of the public, many experts and opposition politicians demanded the withdrawal of this Law from the agenda of Parliament session, planned for the beginning of February. Opposition Party of democratic progress delegate in RS Parliament, Branislav Borenovic, said on his Twitter profile that this proposal of the Law violate several European conventions and at least three international declarations about freedom on internet.
"This document should be withdrawn. I will suggest that to the parliamentary committee for EU integrations because it is against freedom of the speech", said Borenovic.
Media community in BiH warned that freedom of expression and freedom of speech are basic human rights and their limitation can cause serious problems on the state's attempt to approach EU standards.
"Enlargement of the definition of 'public place' from the real to the virtual world represents the roughest form of legal violence on freedom of expression and introduction of censorship on the internet. It is in direct contradiction with European convention on human rights and International pact on civil and political freedom. This documents, in short, promotes freedom of speech and expression, as well as the receiving and transferring of information and ideas 'without the interference of public authority and regardless of borders', announced the Association of BH journalists.
This, as they said, is an act without precedent that can result in the suppression of critical thinking and questioning by public authorities, as well as a ban on presentation of opinions and ideas that do not sit well with the ruling structures in this entity.
RS prime minister, Zeljka Cvijanovic, said on Tuesday that the proposal of the law was commented by the people who obviously don't understand what it is about.
By the way, Cvijanovic doesn't have an active profile on social networks.