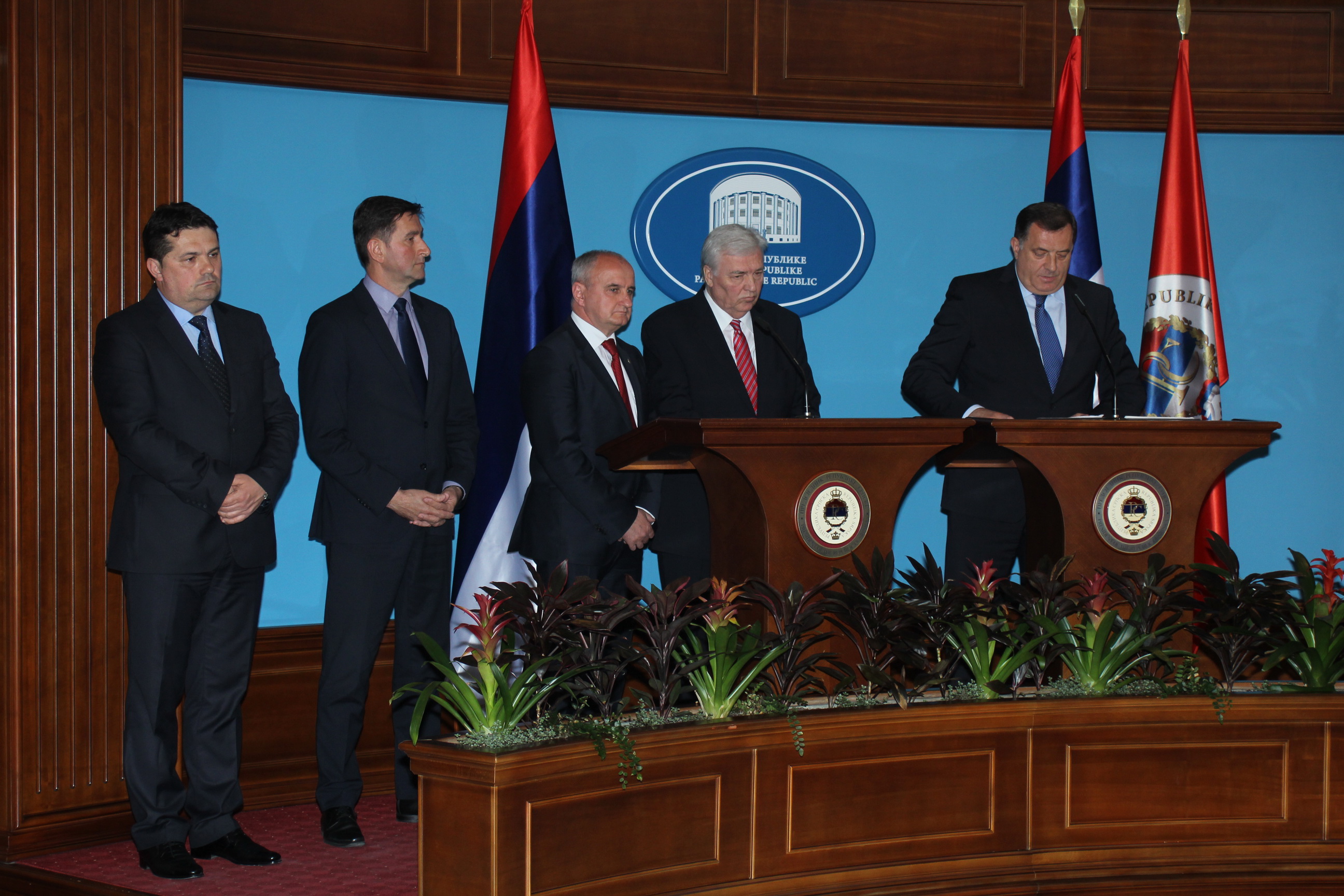 Banja Luka, May 9, 2016/Independent Balkan News Agency
By Mladen Dragojlovic
Just a few days are left for the ruling parties and opposition to reach some kind of an agreement on the future of this entity in BiH or both political options will hold demonstrations in Banja Luka at the same day, May 14.
In an attempt to reach an agreement about the cancellation of the protests, RS president, Milorad Dodik, called representatives of all parliamentary parties in RS on a meeting but opposition parties refused to participate. President of Progressive RS party, Adam Sukalo, said to the media that opposition parties will not participate in these meetings since Dodik is not the president of all citizens in this entity.
"According to RS Constitution, the entity president is a representative of all political parties and all citizens but Dodik is not that person. We don't want to have a meeting with him", Sukalo said.
Several parties, mostly members of ruling coalition, accepted the invitation but, after the meeting, Dodik accused the opposition parties that they are creating chaos and that they working for the disappearance of the RS. He said said he has information that the protests by the opposition will be organized with the help of foreigners from the UK and Turkey, and that they have been accepted and supported by SDA president and member of BiH Presidency, Bakir Izetbegovic.
"It is interesting that they refused to participate on today's meeting right after Turkey prime minister, Ahmet Davutoglu, held a speech on Ferhadija mosque opening ceremony. That speech was expansionistic and comes to show that Turkey still has intentions to be here as it was a long time ago", Dodik said.
He added that this shows that the opposition parties have strong links with some persons from Turkey who will help organize the demonstrations. For the demonstration organized by the ruling coalition, Dodik said that it will be peaceful and that it will show that those who support the ruling coalition are more than those who support opposition parties. He is, according to his statement, convinced that in Banja Luka won't be any violence on that day. Dodik called opposition leaders to guarantee security for all participants, as the ruling parties will do for the participants of their meeting.
It is clear that, if thing remain as they are, citizens will be in a position to chose between continuation of this policy or for a change. But, no one knows whether it will be a change for a better or a worse future.