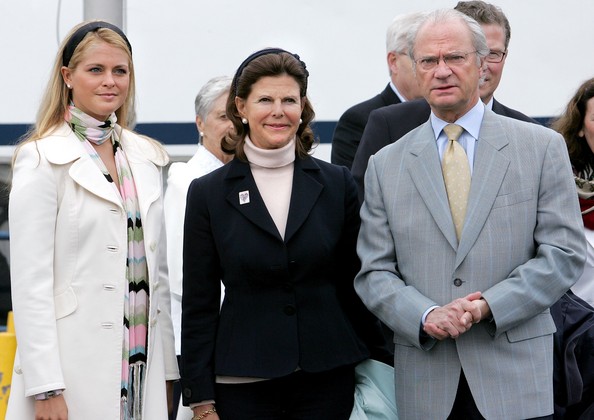 By Natasa Radic – Zagreb
Swedish King Carl Gustaf XVI and Queen Silvia arrived in Zagreb on Tuesday on their first state visit to Croatia. The royal couple visited Zagreb 35 years ago, during the times of former Yugoslavia. Now they are accompanied by the delegation of Swedish businessmen and representatives of the Swedish companies that would like to invest and cooperate with the EU newcomer.
The royal couple is staying in a three day visit and as the King Carl Gustaf said in an interview for the Croatian media prior to his arrival to Croatia this visit will confirm the excellent relations between the two countries and he hopes that they will expand in the future, especially in the economy and environment as the Swedish king is a well known enviromentalist.
The Royal couple started their visit in Zagreb, where they were received by the Croatian President Ivo Josipovic and the first lady Tatjana Josipovic. The Swedish delegation includes Foreign Minister Carl Bildt and Environment Minister Lena Ek.
During the ceremony in the President's office, Croatian President Ivo Josipovic said that the relations between Sweden and Croatia are excellent. King of Sweden said that his country is a friend of Croatia and that Sweden is closely following all the things happening in Croatia. There is a significant number of Croatian immigrants living in Sweden and Croatia is becoming an interesting summer destination point for the Swedish people.
As part of the Swedish delegation's visit, Zagreb's Culture and Information Centre is organising Swedish Day as well as presenting Swedish poets and Umea, the European culture capital of 2014.
The Royal Couple will also visit Ericsson Nikola Tesla and DOK-ING companies and attend the opening of an exhibition of Swedish sculptor Carl Milles at the Mestrovic Atelier in Zagreb. The Swedish Royal couple will visit Zadar and meanwhile the business people from Croatia and Sweden will have a join economic forum where they will discuss future possibilities upon EU entry.