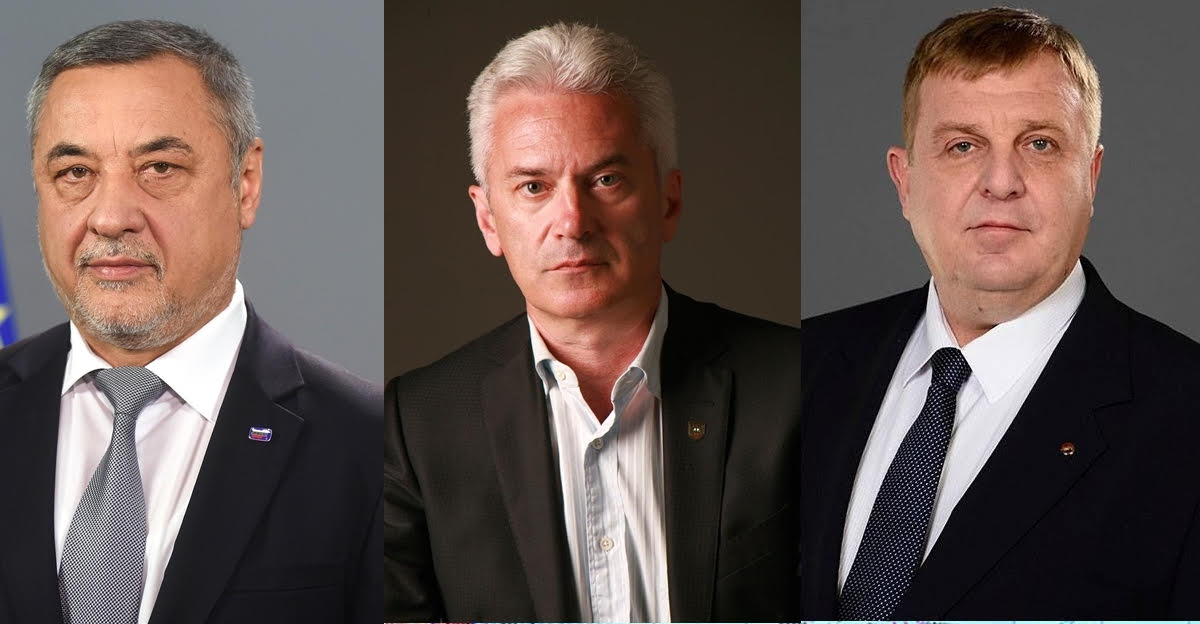 The latest ructions in Bulgarian government minority partner the United Patriots – a grouping of ultra-nationalist and far-right parties – have erupted, this time over agreement by two of the three co-leaders to hold meetings with the leader of the opposition Bulgarian Socialist Party.
Plans for Krassimir Karakachanov, United Patriots co-leader and a deputy prime minister, and Valeri Simeonov, also a co-leader and deputy prime minister, to hold talks with BSP leader Kornelia Ninova prompted the "Patriots" parliamentary leader, Volen Siderov, to cancel a group meeting scheduled for May 10.
The BSP said on the morning of May 8 that the talks between Karakachanov and Ninova, scheduled for the early afternoon, were being held at Karakachanov's request.
It is understood that Karakachanov is seeking support for his bill amending the law on religious denominations, which he has tabled as a rival to a bill on the same subject by coalition government majority partner, Prime Minister Boyko Borissov's centre-right GERB party.
Ninova said in a television interview on May 5 that Karakachanov and Simeonov had asked for meetings with her. The talks with Simeonov, reportedly set for May 10, are to be about "policies and specific decisions".
On May 8, Siderov posted an angry message on Facebook, demanding an explanation from Karakachanov and Simeonov about the meetings, saying that they had not been co-ordinated with him.
"I have not authorised the persons in question to negotiate with any party outside the ruling coalition," Siderov said.
Any such actions were harmful to the governmental agreements between Siderov's Ataka party, VMRO, NFSB (the parties of Karakachanov and Simeonov, respectively) and GERB, Siderov said.
"These are outside the decisions of the coalition council of the United Patriots, so they have to be considered as illegitimate," he said.
There have been frequent public clashes in recent months between the three co-leaders of the United Patriots.
The next elections scheduled to be held in Bulgaria are for the country's members of the European Parliament, expected to be held on May 26 2019. There are indications that the United Patriots may not stand in these elections as a coalition in its current form.
When the GERB-United Patriots coalition government was formed, the agreement specified that the government should serve a full term. Elected in 2017, Parliament and the government would remain in office until 2020 provided no political crisis brings down the government…. / IBNA