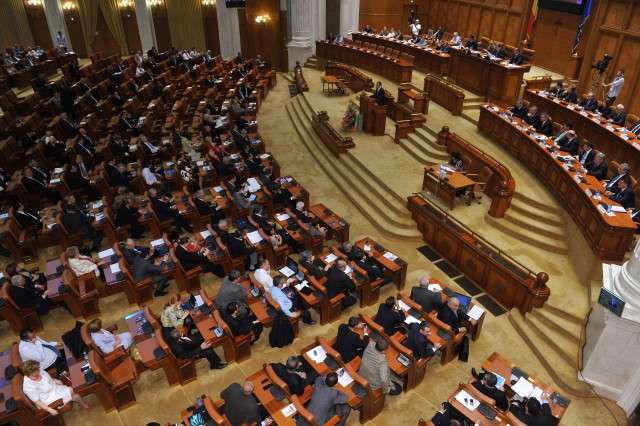 The Lower Chamber on Monday passed, by 184 votes and one abstention, an ordinance giving pay rises by 15 percent for doctors and teachers.
The 15-percent pay rise would also include school inspectorate staff and administrative staff. Social workers would also have their pay increased by 15 percent. The MPs on the labour and budget committees also passed an amendment under which the gross pay of the own staff working with the National Healthcare Insurance House would increase by 25 percent over the August 2016 level, effective as of December 1, 2017.
However, the Liberals challenged the ordinance voting procedure, claiming that photos taken during the sitting prove there were only 168 deputies attending the plenary session and not 184, as it was reported by the Chamber speaker, Social Democrat Florin Iordache. The liberal deputy Mircea Toader and independent deputy Remus Cernea asked for a nominal call but the parliamentary majority vetoed their request. Later on, the Liberals posted on Facebook photos showing 168 MPs present and not 184.
"The vote in the Chamber of Deputies on the public pay rises has been defrauded by lie. The Social Democrat Party has lied there are enough people in the plenary sitting to vote the law, by announcing there are 184 lawmakers. The photos show there were only 168. How can those who expect pay rises from PSD believe that they will eventually get these increases when seeing that PSD has defrauded the vote?," the Liberals accused.
In retort, the Social Democrat chairman Liviu Dragnea denied the voting fraud.
"I have no idea what images the Liberals have. I was there, I voted. If they have proves, images, they'd better challenge the procedure (…) All my colleagues wanted this law to be voted," Dragnea argued.
Previously, Labour Minister Dragos Pislaru said the amendments passed by the committees to Emergency Ordinance 20/2016 concerning public pay will lead to a polarization among the public servants, urging the lawmakers to drop out the amendments in order to avoid "selling illusions to the people."
"The effects of the changes suggested by the committee will be a polarization between newcomers and the existing public employees. (…) The largest share of the pay increase will go to those on the highest pay. So, at this important moment for the country, please, understand that according to the draft report, the salaries of those already drawing the highest pay will increase the most, while it will increase the least for newcomers and they are the ones we want to keep with us in Romania — pharmacists, nurses, teachers and professors. It is not fair for the executives to have their pay increase by 50 percent, when our problem is the fate of countryside teachers," Pislaru told a plenary debate on the ordinance held by the Chamber of Deputies.
He argued that "concealed things" in the wage grid would prompt the pay for pharmacists to go up 53 percent; the increase for accountants to 63 percent, and the increase for school principals to 53 percent./IBNA
Source: romaniajournal.ro