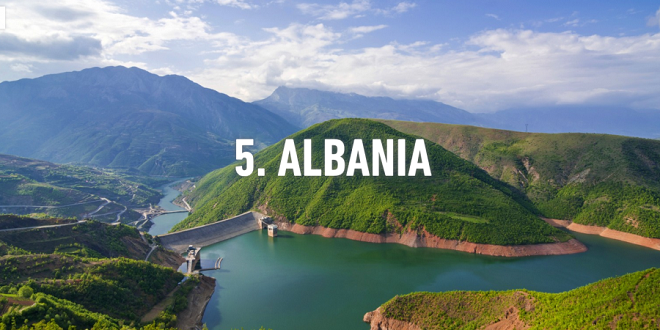 Tirana, 28 January 2016/Independent Balkan News Agency
Albania ranks fifth in the world to be visited in 2016 according to the world ranking which is done by one of the best travel websites in the world, Rough Guides.
Included in the top ten countries to be visited this year, Albania is positioned fifth after Nepal, Colombia, Cuba and Jordan. Albania leaves behind the Balkan country of Romania and then El Salvador, Wales, Kenya and Sri Lanka.
"Visit this corner of Europe now before it gains the popularity it deserves", writes Martin Zatko, coeditor of Rough Guide in Europe on Albania. Zatko also writes that "while Greece and Croatia have a consolidated tourism, Albania still remains a mystery for many people. Those who will visit it, will find there places of UNESCO World Heritage such as the ancient city of Butrint or virgin beaches in the Ionian coasts, beautiful mountain lakes, Ottoman architecture and friendly people who can guide you to the right direction to explore this country. Visit this country before the rest of the world finds out about it", Rough Guides description of Albania ends.
This is accompanied by a two minutes video on Albania, with mixed fragments of cities, people, museums, mountain landscapes, but not images of the famous Albanian coast.
Every year, the authors and explorers of Rough Guides travel thousands of kilometers around the world. Then, they propose cities and countries to visit during the year which has just started.
European media refer to Rough Guides classification, quoting that this year it's all about countries which are not usually suggested and low cost countries such as Albania and Romania. /ibna/