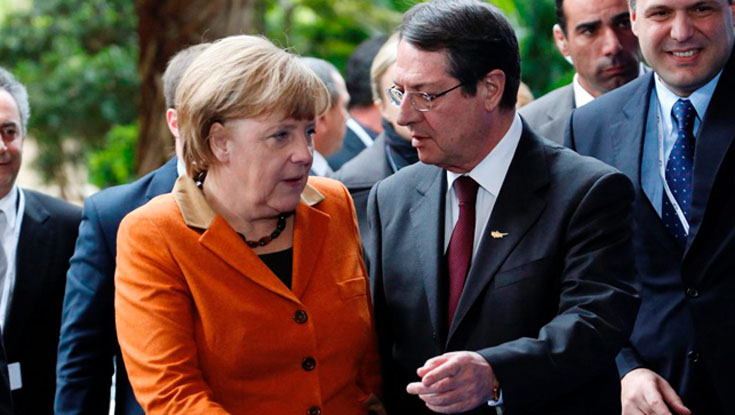 By Thanasis Gavos – London
The setting last Tuesday (29/4) was the Houses of Parliament in London's Westminster. The audience about a dozen British MPs and dozens of UK Cypriots and friends of Cyprus (the event being organised by the World Federation of Young Cypriots Overseas the majority of the people in the room were refreshingly young). The occasion was the tenth anniversary of Cyprus' accession to the EU. And the speaker, Foreign Minister Kasoulides.
Him being there no speech was to be boring and void of significance. And the Cypriot official didn't disappoint. His message was clear: "Statements by the Turkish Cypriot side that the two sides are ready to engage in a 'give and take' process, in an effort to create a general euphoria in the international community about the progress of the negotiations, are far from the truth."
The old fox that he is Mr Kasoulides has seen it all happening before; the Turkish side creating high expectations only to point the finger for any backtracking to the Greek Cypriots. So he felt he needed to clarify the state of play. As he said, the screening process which the two negotiators recently completed revealed a "significant distance separating" the two sides on many issues. "Therefore, any attempt to present a rosy picture of the current state of play of the negotiations is only smokescreen to mask the maximalistic positions that the Turkish Cypriot side submits to the negotiating table," added the minister.
He was careful not to use words like "pessimistic". Instead he sounded rather "pragmatic", as one of the MPs present commented.
Things over the negotiating table are going as most would expect, slowly and cautiously. Nothing is yet fated, but no one must have any illusions about how painstakingly difficult any breakthrough will be. That was what Mr Kasoulides wanted to put on record so to avoid "any false expectations."
Even if he was indeed pragmatic rather than pessimistic, his words reminded us of the scale of distrust between the negotiating sides. After all, the Cyprus EU accession is not the only round anniversary marked this year…