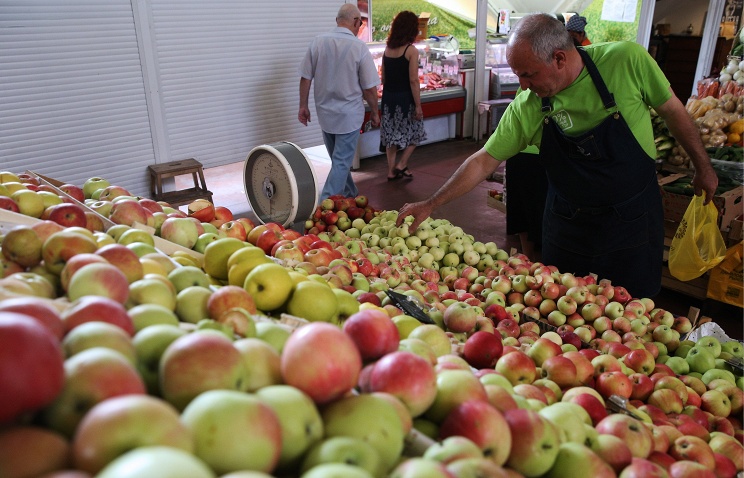 Tirana, December 3, 2014/Independent Balkan News Agency
Russia's Federal Agency for Veterinary and Phytosanitary Supervision (Rosselkhoznadzor) has decided to ban the import of vegetables and fruits from Albania starting from December 8 of this year.
The decision comes following suspicions that Albanian produces may be used as a cover for EU produces. Four months ago, Russian authorities announced an embargo against European produces, in response to EU sanctions against this country.
Head of Rosselkhoznadzor, Sergei Dankverty said that the decision comes after Russia's demand from Albania and other countries to offer explanations about the growth of exports by several times during 2014.
According to him, Albania didn't offer official information on the amounts of the production of fruits and vegetable, to compare them to the extra amount of supplies for Russia. Exports from Albania have increased by four times compared to 2013.
"Albania was used as a cover for imports from the EU through Belarus and so-called fake transit to Kazakhstan", Dankvert said.
Russian authorities say that they have identified a company that forged phytosanitary certificates in a printing shop in the Czech Republic, member of the EU. Then, the goods went through Belarus and entered Russia as Albanian produces. "Our next phase includes countries such as Macedonia, Bosnia and Switzerland. We will also hold meetings with them", Dankvert said.
According to him, "Albania was used as cover for imports from the EU, through Belarus. The decision was taken thanks to collaboration with the Albanian side", Dankvert declared.
In August, Russia banned imports of beef, pork, chicken, fish, cheese, dairy products, fruits and vegetables from Australia, Canada, USA and EU for a year, in order to reacts against the sanctions that these countries imposed on this country.
Russia doesn't have many direct commercial relations with Albania and Russian investments in the country are almost nonexistent. But, what's interesting is that the Russian embassy says that 80% of wheat and flour sold in Albania comes from Russia, through FYROM. /ibna/