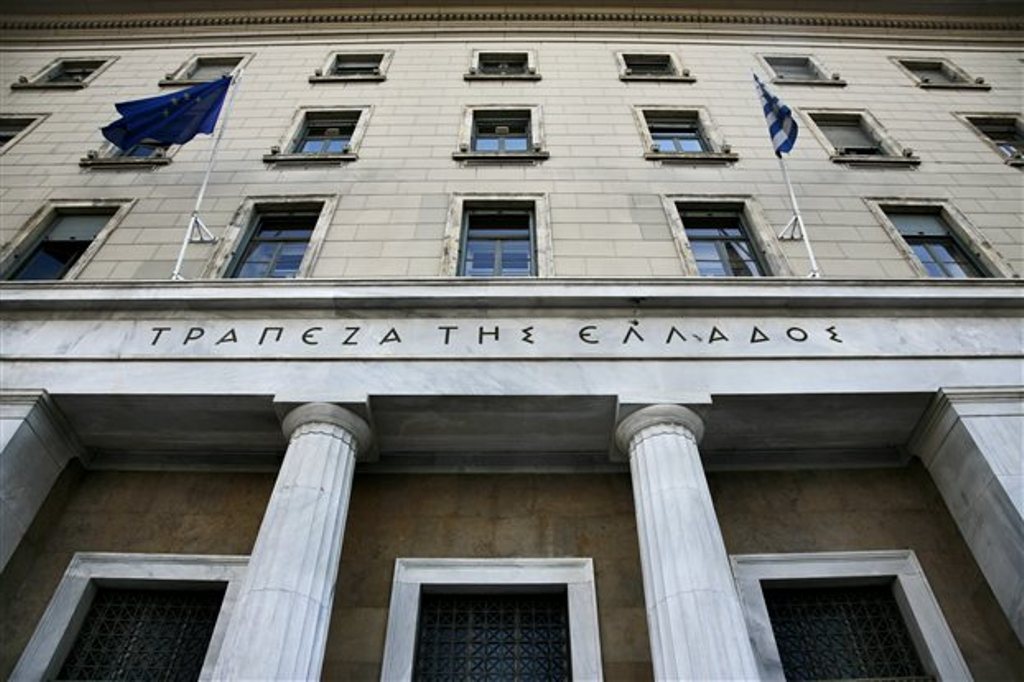 By Lefteris Yallouros – Athens
The Bank of Greece released its report on monetary policy on Thursday, in which it forecasts the Greek economy will return to growth this year, expanding by as much as 0,5 pct.
However, the last such report to be signed by outgoing Governor Giorgos Provopoulos, warned against complacency in the reform effort. Provopoulos himself told reporters that while he thought the country had seen the worst of the economic crisis, dangers still remain and it is not the time for the government to relax.
A similar tone is echoed in the report. "To avert risks, reforms and the economy's restructuring must continue with stronger decisiveness in all areas," it says. "Any backtracking or reversal of the current policy would lead to a new exclusion from the markets and bring back the country to a phase of economic instability," the Bank of Greece believes.
The good news is that positive vibes are coming out of the economy, albeit gradually. The BoG report sees confidence in the economy's prospects recovering. It said consumption, the main driver of gross domestic product, is stabilizing and rising revenue from tourism should help boost economic activity. However, recovery will also require a rise in investment and faster growth in exports.
Meanwhile, the Greek Finance ministry released figures for the January – May 2014 period which show the Greek budget recorded a primary surplus of 711 million euros and a budget target for a surplus of 208 million euros.
Christos Staikouras, Alternate Finance Minister, commenting on the figures said that: "fiscal targets are achieved for the third successive year and this achievement shows that public finances are stabilizing on a good level, creating the necessary basis for the recovery of the real economy and promoting employment, distributing a "social dividend", reducing social insurance contributions and gradually lowering tax burdens on enterprises and households".
The Greek government could rightly feel that the present snapshot of the economy looks in good stead to deliver growth this year. With Provopoulos, German Finance minister Wolfgang Schäuble and the IMF warning against complacency this week, it seems the Samaras administration is left with little room to maneuver in terms of changing economic policy.