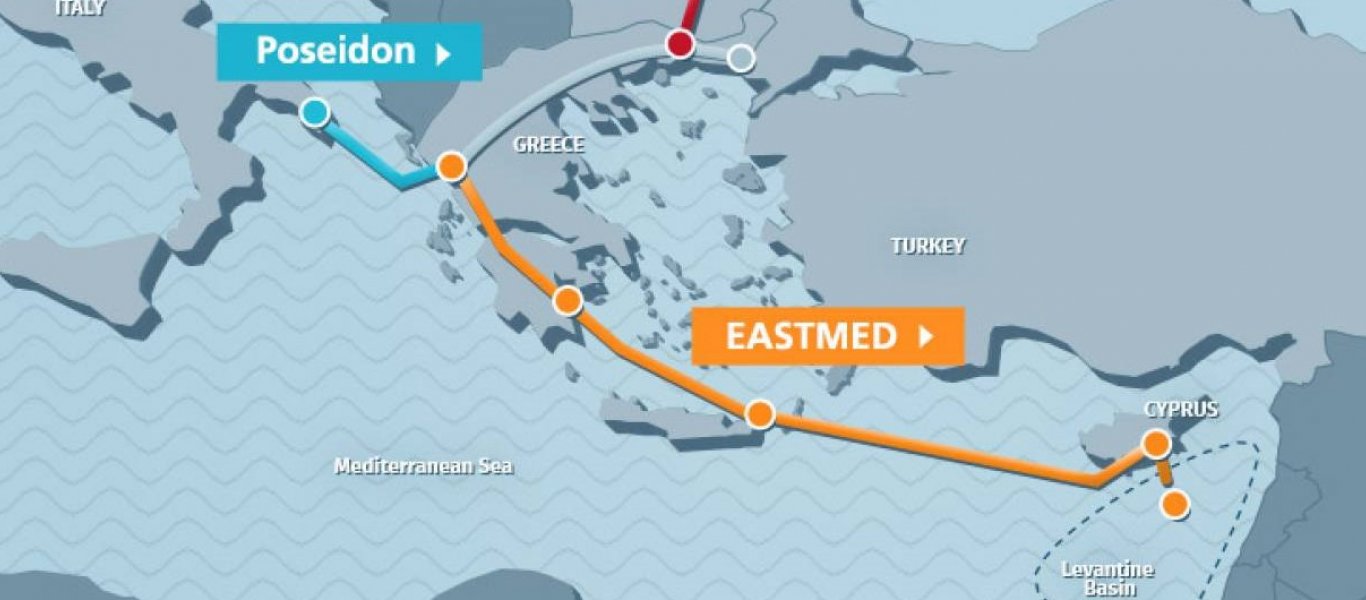 Italy will not allow the development of the Eastern Mediterranean Pipeline (East Med) by Italian Edison and the Greek DEPA in southern Italy, as was anticipated by the original design, Giuseppe Conte said.
According to the Reuters news agency, the Poseidon pipeline, which has secured a transit license from Greece to Otranto and is the last part of the EastMed natural gas pipeline, which will transfer – when the commercial exploitation begins – quantities of natural gas from the East Mediterranean basin to Italy, will not pass through southern Italy.
"The Italian government is not currently interested in constructing the last section of the Poseidon pipeline as planned", Giuseppe Conte said.
Two years ago, DEPA and Edison had signed a cooperation agreement with Russian Gazprom to create the southern gas transit route to Western Europe.
The US is exerting strong pressure on EU member states, demanding to secure alternative sources of gas supply in order to limit the role of Russia.
However, the Italian Prime Minister said that a solution could be found for this pipeline, thanks to the Trans Adriatic Pipeline (TAP), which is expected to be completed soon and which was constructed to transport gas from Azerbaijan to southern Italy.
The TAP pipeline is seen by many as a way to reduce Europe's dependence on Russian gas.
"It could have a dynamic growth, a connection of the pipeline with Italy", said the Italian Prime Minister.
The Five Star Movement, which is part of the ruling coalition with the right-wing Lega of the North, has announced that it wants to gradually ban the use of fossil fuels by 2050 and turn to the development of Renewable Energy Sources./ibna