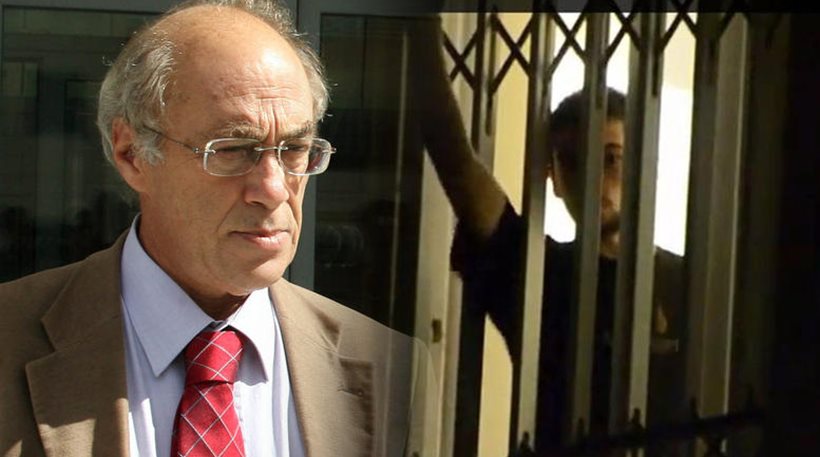 Athens, December 9, 2014 / Independent Balkan News Agency
By Spiros Sideris 
The commitment that the hunger striker Nikos Romanos will not escape, if granted the statutory leave for his studies, provided his lawyer, Frangiskos Ragousis. Speaking to the radio station "Step 995" he said that Romanos accepts to wear a wristband.
"We believe that through the legality and transparency we can expect a favorable and prompt solution. To be granted his leave, as provided by the law and as he imagined it would be when he was giving exams", Ragkousis said.
Regarding the wristband he said that he accepts to wear one, like everything else that is implemented. "We don't have such luxuries and the wristband is accepted by Mr. Romanos. Of course (at present he insists on the thirst strike)".
On Monday morning Nikos Romanos' father met with prime minister Antonis Samaras, without finding a solution. "We have not found a solution", said after meeting Giorgos Romanos.
Reportedly, the prime minister told the father of Romanos: "As a parent I share the concern for the health of your child, but as a prime minister who respects the separation of powers I cannot in any way interfere in Justice".
His support to Nikos Romanos expressed the president of SYRIZA Alexis Tsipras, speaking to his father, George Romanos, at the meeting they had that lasted for about half an hour, held at the request of the latter last Monday evening.
As stated in the relevant press release from SYRIZA, Tsipras noted:
"Human life is the supreme value. It cannot be scorned and crushed between the simpligads of government and justice powers. At a time when there is a huge risk to the life of a young person, who claims the right to education, no one has the right to behave like Pontius Pilate".