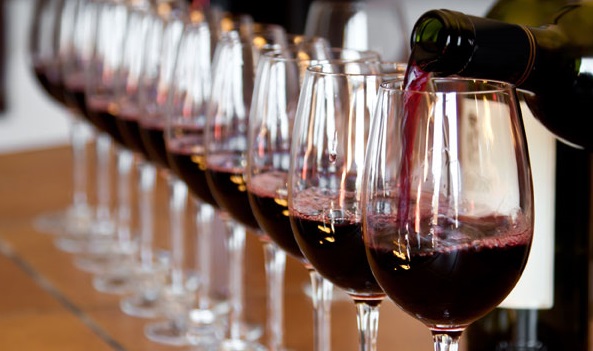 The global wine production will fall by 5% in 2016 as compared to 2015, due to bad weather, which severely reduced production in France and South Africa, but in the case of Romania a 37% increase is expected, the highest growth worldwide, according to estimates released on Thursday by the International Organisation of Vine and Wine (OIV).
According to the OIV, after two poor harvests, Romania has returned to a good level of production in 2016 with an estimated production of 4.8 million hectolitres, by 1.3 million hectolitres or 37% more than in 2015, which places it 13th in the ranking of the world's largest wine producers.
Instead, world wine production in 2016 is estimated at 259.5 million hectolitres, by 5% less than in 2015. OIV emphasizes that it is one of the lowest production levels in the last 20 years, marked by very different situations because of climate events.
In this context, Italy is expected to retain the position of world's largest producer of wine, with 48.8 million hectolitres (-2% against 2015), followed by France, with production of 41.9 million hectolitres (-12%). Spain follows with a production of 37.8 million hectolitres (an increase of 1% as compared to 2015), the US – with a production of 22.5 million hectolitres (+2%) and Australia – with a production of 12.5 million hectolitres (+5%).
Significant decreases in wine production were recorded in the southern hemisphere, particularly in Chile (minus 21%, down to 10.1 million hectolitres), Argentina (minus 35%, down to 8.8 million hectolitres), Brazil (minus 50%, down to 1.4 million hectolitres) and South Africa (minus 19%, down to 9 million hectolitres).
Global wine production reached a record level of 276.6 million hectolitres in 2013, but has since declined due to many climate issues./IBNA
Source: romaniajournal.ro