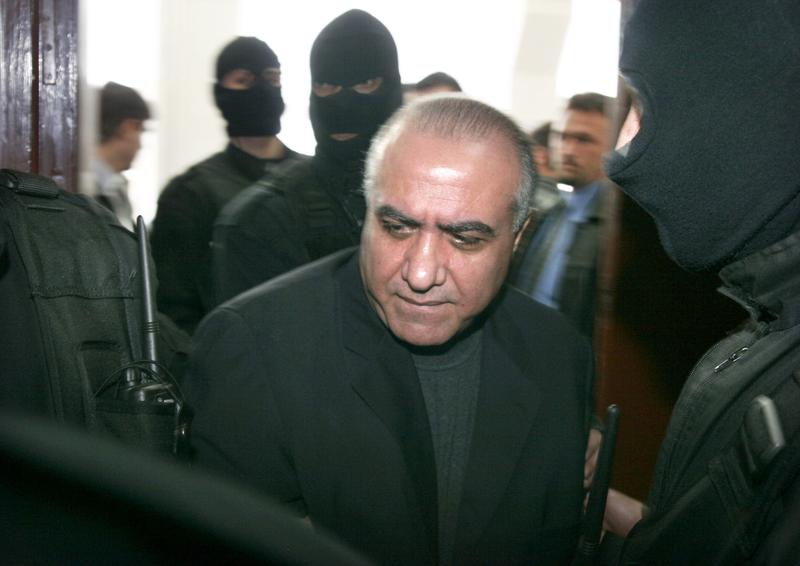 Bucharest, March 27, 2015/ Independent Balkan News Agency
By Daniel Stroe
Omar Hayssam, Syrian national who was once Romania's most wanted fugitive, was today sentenced to 23 years in prison by the country's High Court of Justice after merging sentences in three separate files, putting an end to a decade long saga which shamed many Romanian institutions.
Hayssam was extradited from Syria in July 2013 in a surprise move which was then an image stunt for former President Traian Basescu. His extradition from Syria occurred on the basis of a bilateral treaty which came into effect last summer and which perfected during a visit by the Syrian president Bashar al-Assad to Bucharest in November 2010.
The treaty came under heavy fire in the Romanian Parliament, with many Romanian officials voicing concern its ratification would harm Romania's external image amid the ongoing internal conflict in the Arab country. The treaty was finally given the green light in the Parliament in May 2012 and went into force in June the same year.
In June 2010, Hayssam was sentenced to three years in prison for fraud. Half a year later, a Court of Appeals in Romania delivered a 20 year prison sentence for the Syrian-Romanian national for acts of terrorism after found guilty of organizing a kidnapping operation in Baghdad, in 2005, in which three Romanian journalists were captured. In November 2013, Bucharest Court found Hayssam guilty of association with a view to commit serious crimes and sentenced him to another 16 years in prison.
The journalists, then reporter Marie Jeanne Ion and cameraman Sorin Dumitru Miscoci from Bucharest-based television station Prima TV and Ovidiu Ohanesian, who worked for daily Romania Libera, were snatched by unknown abductors in Baghdad's al-Mansur district. They were released after 55 days in captivity.
The Romanian justice passed all these verdicts in absentia since Hyassam fled Romania in June 2006, after being released from arrest on medical grounds. His escape aboard a ship transporting sheep sparked a huge scandal in the state security apparatus which culminated with the resignation of the heads of the intelligence services and the country's attorney-general.
Omar Hayssam received three final sentences in three cases opened by the Prosecutor General's anti-terrorism and organized crime division – 20 years for kidnapping the Romanian journalists in Iraq, 16 years in the Volvo Truck file (in which he and accomplices imported tractors in Syria but failed to pay the leasing), and 3 years in the so-called Foresta Nehoiu file (a former state company which he bought to later sell its assets and land).