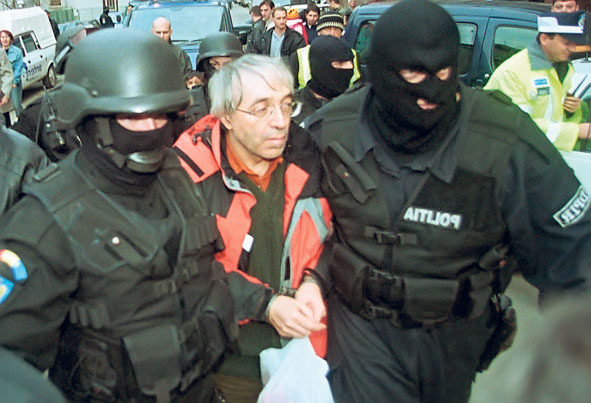 Bucharest, February 26, 2016/Independent Balkan News Agency
By Irina Stoica
Romania's most wanted fugitive is finally in custody, after policemen arrested him in France. The arrest puts an end to a saga that started in 2004, when yoga teacher Gregorian Bivolaru, who founded a yoga school that spread to 17 countries, managed to flee Romania and then obtained political asylum in Sweden.
Romanian authorities desperately tried to arrest him. He was even on Interpol's list of most wanted criminals. In 2013, Romania's highest court had sentenced Bivolaru, now 63 years old, to six years in prison for sexual exploitation of children and child pornography. According to Europol, he acted as his underage female victim's spiritual mentor and used this power to sexually abuse the girl. To repeat the acts he gave the girl various amounts of money and other benefits.
He was sentenced in absence, because he had managed to flee Romania while being prosecuted. He had taken advantage of a court's decision saying that he was not a danger to society and should not stay behind bars while being investigated.
Bivolaru managed to get to Sweden in 2005 and asked for protection claiming that he was being persecuted in Romania because of his spiritual convictions. He was granted political asylum, so he was safe from an eventual arrest and deportation back to Romania.
It is not yet known for how long Bivolaru was hiding in France. Some Romanian living in the suburbs of Paris recognized him and alerted the French Police, who then contacted the Romanian counterparts. When arrested, the yoga teacher declined to identify himself and claimed he was a Bulgarian citizen. Gregorian Bivolaru will be soon brought back to Romania.