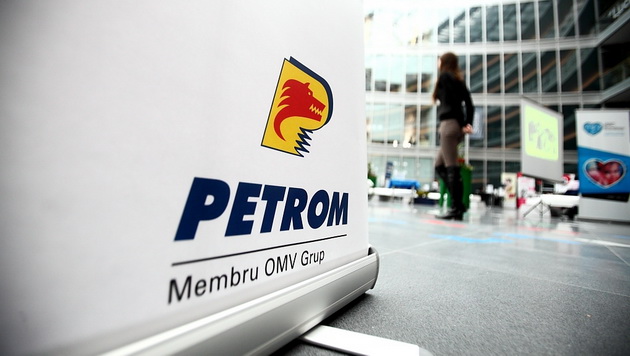 Bucharest, February 20, 2015/ Independent Balkan News Agency
By Daniel Stroe
OMV Petrom's profit was down by 56 per cent last year compared to 2013, with most of the financial losses concentrated in the last trimester due to mainly a severe decrease of oil prices, the main player on Romania's oil market announced.
The profit for 2014 amounted to 2.1 billion lei (about 472 million Euros). Overall, sales in 2014 totaled 21.5 billion lei (4.8 billion Euros), down from 24.1 billion in 2013 (5.4 billion Euros), a decrease by 11 per cent. At the same time, Petrom's oil production reached 65.8 barrels in 2014, 1 % lower than the output registered in 2013, but the number also includes the production in Kazakhstan of its subsidiary.
In Romania, the total production of oil and gas in 2014 amounted to 62.5 billion barrels, of which 27.9 was oil and 34.5 billion barrels was gas production. At the end of 2014, OMV Petrom's proven oil and gas reserves came to 690 million barrels, of which 671 million in Romania.
Petrom's sales over the fourth quarter registered an 11 % decrease compared to the previous 9 months, with losses assessed at 307 million lei (about 69 million Euros). "We had a solid result in 2014, despite a tumultuous year for the industry, marked by a 50 per cent decrease of oil prices in the second half of the year and the unstable situation in Libya and Yemen. We managed to increase the production by 8 per cent in 2014, especially thanks to the actives owned in Norway", Gerhard Roiss, CEO of OMV, explained.
In Romania, Mariana Gheorghe, CEO of OMV Petrom, said the company made the largest onshore and offshore investments after the company was privatized more than a decade ago, with a 60 % success rate in classical exploration activities. Last year, the company was also finalized the modernization process of the Brazi refinery.
But due to a severe decrease of the oil prices, OMV Petrom said it would cut investments next year by 25-30 % compared to last year to a sum estimated at 0.8-1.2 billion Euros. OMV Petrom had 16,950 employees late December, down from 19,620 in December 2013. It is the company with the largest contribution to the state budget, namely 2.3 billion Euros registered in 2013.