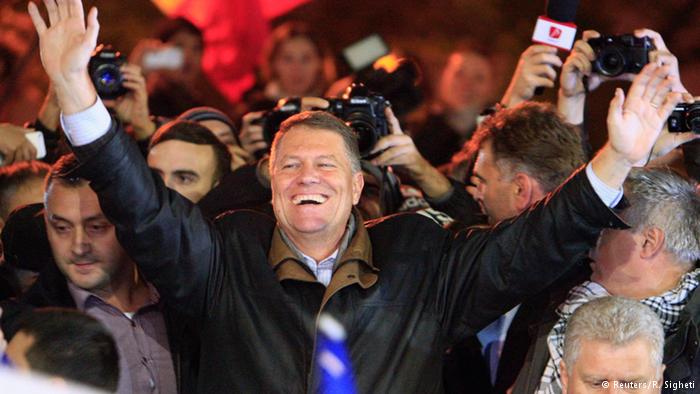 By Daniel Stroe – Bucharest
Romania's Constitutional Court has today validated Klaus Iohannis as the country's president-elect who called on a revision of Constitution and vowed to build a prosperous and powerful Romania.
Iohannis is expected to take the official vow on 21 December, one day before the official term of acting President Traian Basescu is over. "Who is assuming to leave the country without a president even for a day?" Augustin Zegrean, the head of the court, said, refusing to answer a question from the reporters about whether Iohannis' installation plans could be upset by a negative verdict in an incompatibility trial he is facing.
Iohannis is accused by the National Integrity Agency, an independent body which checks politicians and public servants' wealth, he was in a state of incompatibility while mayor of Sibiu, when he represented the Transylvanian city in the board meetings of a local company. Iohannis, who has always rejected the allegations, won the trial at a court of appeal but the Agency appealed at the country's High Court.
In a short austere ceremony today, attended by acting President Basescu, but not by PM Victor Ponta, whom Iohannis easily defeated on Sunday, the President-elect said in his speech he has understood the message of the "powerful and very clear vote" Romanians gave five days ago.
"25 years after the revolution (anti-communist protests of 1989), a stage has closed. Romanians, through their vote, have said it very clearly: stop and we start over", Iohannis said. "At the end of the road a prosperous and powerful Romania is awaiting. I am telling the Romanians this is possible. We can build a prosperous and powerful Romania, not overnight, but we will build Romania where things are well done in time and step by step", he added, referring to his electoral campaign's slogan: a well done thing country.
He also called for the revision of the Constitution to "eliminate some uncertainties and adapt to some realities", without providing further details. In his turn, Basescu said "I have the satisfaction I am leaving behind a country with clear options: partnership with USA, EU and NATO membership, especially the credibility we gained in NATO". Basescu has been the architect of a powerful foreign policy over the ten years of his two terms, with the US military installing a permanent base in Romania, part of the NATO-led antimissile defense system.
The US administration has today congratulated Iohannis for the victory and underlined bilateral relations will continue to be strong, based on common values and objectives. Jean-Claude Juncker, the new head of the European Commission, has also congratulated Iohannis, days after similar messages coming from German chancellor Angela Merkel and French President Francois Hollande.