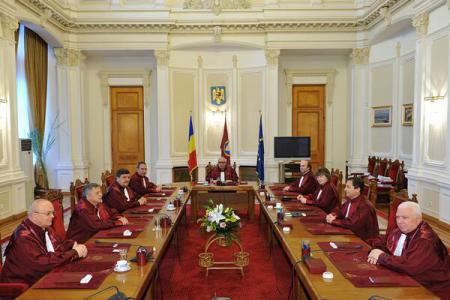 Bucharest, December 17, 2014/ Independent Balkan News Agency
By Daniel Stroe
Romania's Constitutional Court has today rejected as unconstitutional a law passed early December endorsing a governmental decree adopted in August which allowed mayors and local councilors to change party without losing their term, a move which has angered the opposition and the civil society alike and drew warnings from the West.
No motivation has so far been issued, but NGOs hailed the court's decision which comes to annul a law passed last week by the Senate. Laura Stefan, a well-know anti-corruption specialist with ExpertForum, a leading Romanian think-tank, pointed out that, following the decision today all the elected local officials, be them mayors or councilors, will lose the offices they hold and that will lead to elections to fill the thus vacated positions.
In August, PM Victor Ponta passed an emergency ordinance allowing mayors and councilors to change parties without losing their term. Ponta argued then the move is necessary to unblock activities in local administrations lacking a clear majority of votes in councils. A study done by the Institute of Public Policies showed in September about 83 per cent of the local councils in Romania were blocked due to a change in the majority and projects sit on the table with no chance of being approved. But the institute called on local official to negotiate majorities, instead of relying on controversial measure which basically force the formation of these majorities, a move entirely undemocratic.
The civil society rushed to warn that the ruling party – PSD (social-democrats) – led by Ponta is seeking to rebuild the majorities it had in the county councils (Romania has 41 county councils) when the party was allied with the liberals. The liberals left then ruling social-liberal coalition this past winter and left the social-democrats uncovered in many councils, sending them scouring for new votes to make sure their initiatives pass. Such a blockage happened in Bucharest's city council where ACL formed a new majority and left PSD leaning general-mayor in abeyance.
The US and British embassies and the European Commission's representation in Romania have criticized an emergency ordinance passed today by the Romanian Government. "We are concerned with its timing. We have in the past expressed concerns about legislating complex issues via emergency ordinances, and believe such measures should be discussed in an open, transparent legislative process that allows for a debate in which all political parties, civil society, and interest groups can freely participate" the US Embassy in Bucharest reacted in a statement.
About 500 mayors and local councilors are believed to have migrated from a party to another, most of them choosing to join Ponta's social-democrat party. If they end up losing their offices, this will be a severe blow to Victor Ponta, heavily contested after losing last month's presidential elections, especially Ponta pointed out a few months ago he was assuming this emergency ordinance which could probably spark renewed calls for resignation.