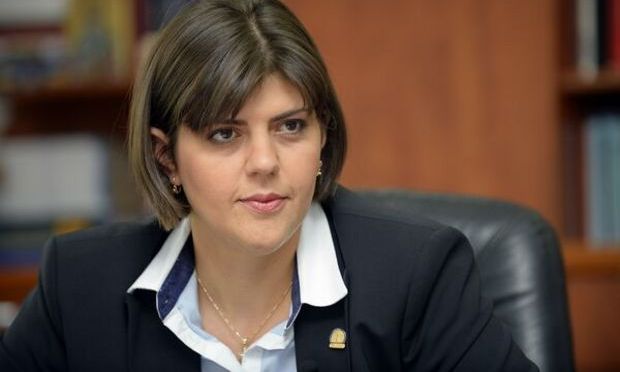 Bucharest, March 23, 2015/ Independent Balkan News Agency
By Daniel Stroe
Laura Codruta Kovesi, the head of Romania's Anti-Corruption Department (DNA), the main body involved in fighting large scale graft in the country, today warned one of the vulnerabilities of the system concerns the close relation between policemen and local politicians and businessmen.
Kovesi made these comments while attending the Ministry of Interior's annual results review. "One of the vulnerabilities we have noticed concerns the connections between policemen and local politicians or businessmen. From our perspective, being a police officer is an honor which involves, apart from many professional satisfactions, a series of sacrifices and limiting relations with politicians and businessmen is one of them", Kovesi said in her speech.
She added the number of leading policemen suspected or investigated for corruption grew in 2014 compared to the previous year. "This is why it is important preventive measures are adopted and implemented as soon as possible. At the same time, it is important to discover the vulnerabilities that lead to such situations", Kovesi also underlined.
According to a separate report of the Ministry of Interior's Anti-Corruption Department, in 2014 a number of 236 employees of the ministry were indicted for corruption, of which 31 had leading positions.
The DNA chief-prosecutor also revealed the number of denunciations citizens file has risen by 50 per cent over the course of 2014 which she said showed a greater trust Romanians have in her institution.
Speaking at the same event, President Klaus Iohannis pointed out one of Romania's priorities for 2015is fighting corruption which impacts on good governance, state institutional capacity and Romania's credibility abroad. He reminded police officers that no one is above the law and that should be the very fundament their activity should be based on.
Iohannis also pointed out the regional geopolitical context warrants a more robust answer for the state law enforcement establishment. "The appearance of a hybrid war, the existence of asymmetric and frozen conflicts, tendencies to modify borders, encroachment upon rule of international law can be a source of insecurity and export of criminality towards European states, especially towards Romania", the Romanian President warned.
His warning comes as Romania tries to re-open a trailing Schengen accession file amid concern in the West about the country's approach on fighting corruption. Despite huge progress made by DNA over the past years, which translated in high ranking politicians being sent behind the bars of corruption, several Western chancelleries still look unconvinced and hesitate to fully open the borders for Romania. Bucharest is hoping a decision on a staged accession could be taken this year.