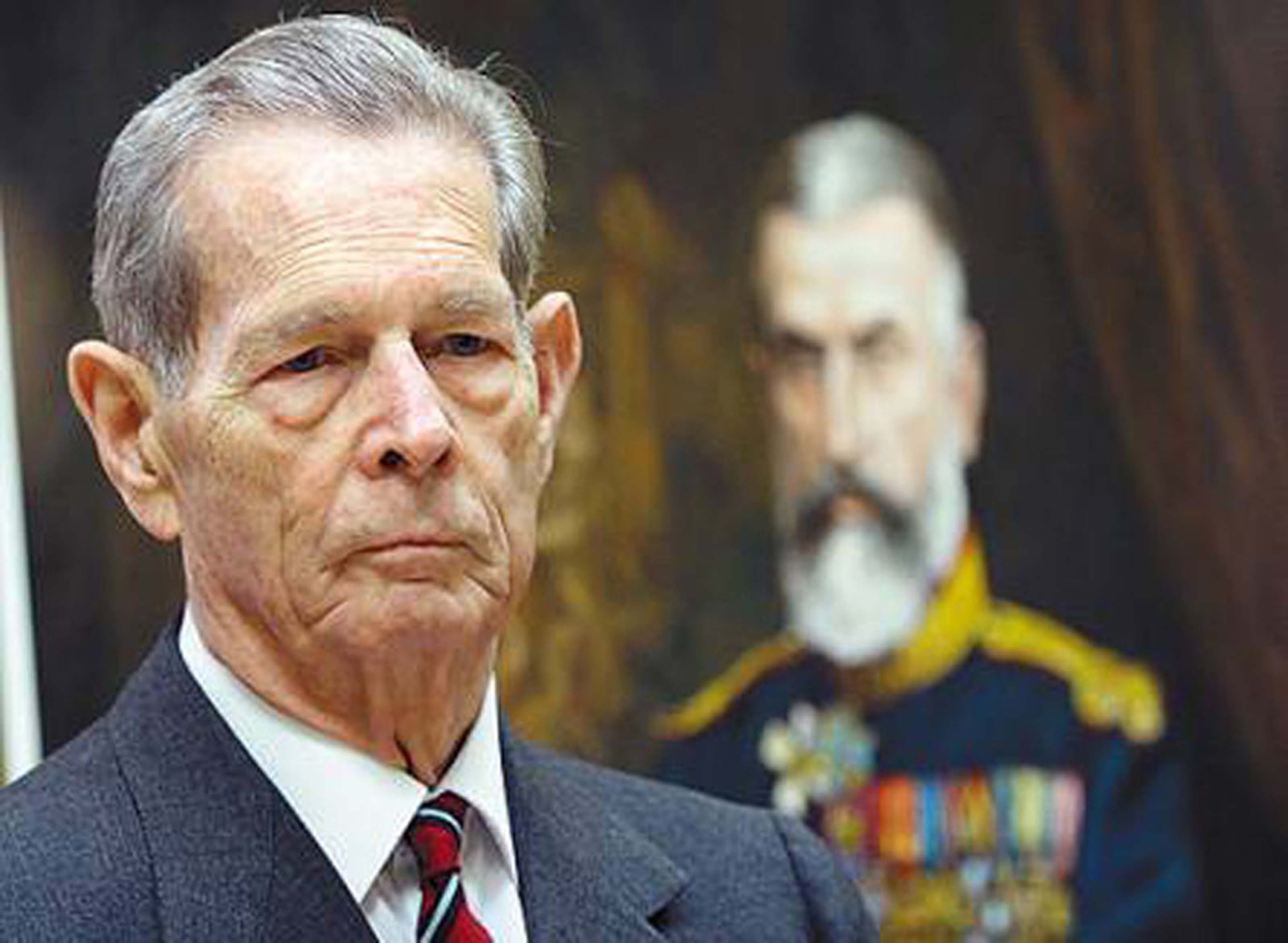 Bucharest, March 3, 2016/ Independent Balkan News Agency
By Irina Stoica
King Michael of Romania has withdrawn from public life following extremely serious health condition. On Wednesday, The Royal Council has released a message from the ailing king, who is under treatment in Switzerland and has named Princess Margaret as representative.
"In the past few weeks, I have received news of a serious medical diagnostic. This situation comes in the year that the Royal Family and Country are celebrating 150 years since the founding of the Dynasty and of the modern Romanian state. I am sure my daughter Margaret, the Crown Custodian, will find the wisdom and strength to represent me and complete all my public actions. I requested the Royal Council continue its duty and present its advice to the Crown Custodian,", reads King Michael's message.
King Michael of Romania has been diagnosed with cancer and he is currently undergoing a complex and demanding treatment. He is suffering from chronic leukemia and carcinoma and he has undergone surgery in Switzerland.
King Michael of Romania was born in 1921 as the son of Carol II of Romania and Princess Helen of Greece and Denmark. He was King of Romania from 20 July 1927 to 8 June 1930 and again from 6 September 1940 to 30 December 1947. He was forced to abdicate in 1947 by the government controlled by the Communist Party of Romania. As a descendant of Queen Victoria through both his parents he is a third cousin of Queen Elisabeth the II nd.
In the past few years, the Royal Family had to handle some very delicate internal issues that led to two removals from the line of succession. In 2013, one of the king's daughters, Irina Walker (born Princess Irina of Romania) was arrested for being part of an illegal cock fighting ring in the US, where she and her husband reside. And one of the king's nephews, Nicholas, designated as "Prince of Romania" in 2007, also had the title taken away in 2015. Rumors are that the reason for the decision was the fact that Nicholas fathered an illegitimate child.