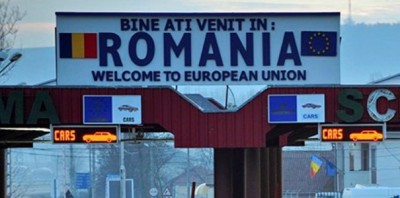 Bucharest, February 19, 2016/ Independent Balkan News Agency
By Irina Stoica
Romania is now ready to welcome some of the refugees it has agreed to host as part of he EU's relocation strategy. "Last year the decision was made at EU level for Romania to participate in the relocation of refugees from Italy and Greece. At present, following discussions with the two countries, we agreed on a number of 160 persons from Italy and 135 from Greece. We forwarded letters of intent, the necessary checkups have been performed, so we expect these persons to be sent to Romania. It all depends now on the colleagues from the two countries,"  according to Viorel Vasile, head of the General Inspectorate for Immigration (IGI).
In his opinion, IGI is prepared to conduct the interviews and assess asylum applications. "Moreover, measures have been taken to supplement the 950 accommodation places in the 6 asylum centers. At present, the occupancy rate is 11%, which means we have a quite safe margin. We can further supplement, as I have said, with a few more places and in the coming period I will present the leaders of the Interior Ministry the result of the assessment I ordered, so that we can also propose short-term measures, but also long-term solutions, for Romania to be able to cope, if necessary, with a massive immigrant flow,"  Vasile underlined.
According to  analyses carried out, it is estimated that the refugee flow on the Balkan route will continue. "From the evaluations conducted within IGI and based on the information supplied by the international agencies managing the migrant flow issue, we can appreciate that in 2016 the massive refugee flow along the Balkan route — Greece, FYRO Macedonia, Serbia — will continue. It is hard to estimate if the flow will be stronger than last year or not, but it is certain that it will continue and that is why, based on these analyses, we took the necessary measures," Viorel Vasile stated.