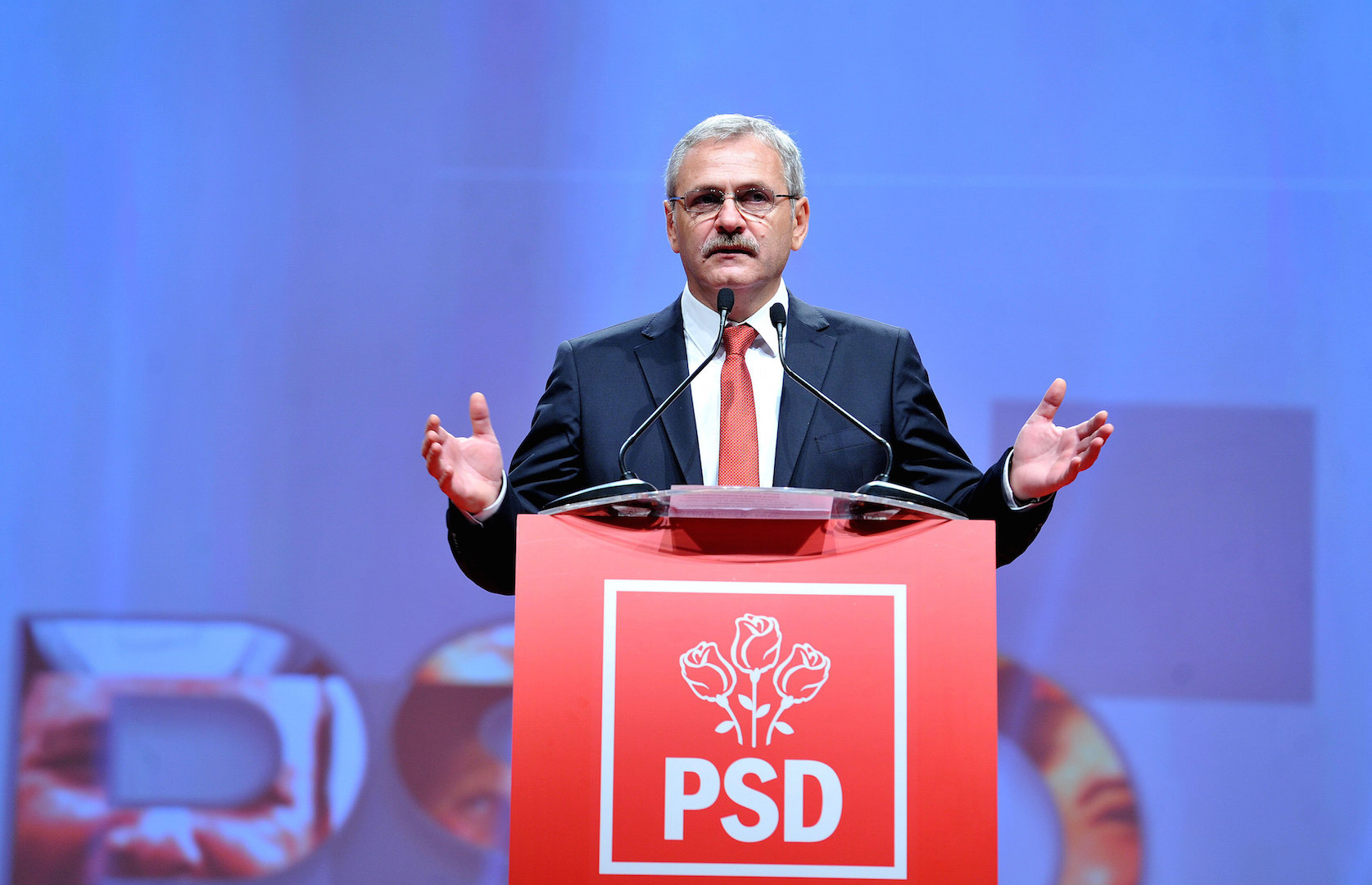 Based on the fact that the Romanian president, Klaus Iohannis was refusing to go ahead with revoking the head of the National Anticorruption Department (DNA), until yesterday that is, the chairman of the ruling Social Democratic Party (PSD), Liviu Dragnea keeps wanting to suspend him and continues working on that.
What should be noted is that the dismissal of the DNA head, Laura Codruta Kovesi, was requested by the Contitutional Court (CCR). Having said that, Dragnea points to the fact that the president had held an unconstitutional stance all the way till he finally signed the sacking of Kovesi.
Romanian  News.ro quoted Dragnea speaking on the matter:
"Iohannis revoked her after 30 days (e.n. from the CCR decision). I don't think he did it for the sake of complying with the Constitution but because of pressures generated by personal calculations, but the talks about the suspension were not only generated by this violation of the Constitution but by a series of constitutional deviations of the president. The fact that he made it a habit to block and delay almost any law of the Parliament and any government initiative […] Talks on suspension will continue in the party and will also be discussed in the coalition.
It's a very important discussion that we have to take very seriously because it is a very serious approach, it's not a game, but unfortunately the president has been failing to respect the Constitution for a long time now, he fails to respect his duties, he no longer has the power to be a president over the parties, a president without party interests, a president to mediate between the powers of the state, and this leads to a lot of blockages."
Kovesi's dismissal and the beginning of the row between the presidency and the government
The first person who asked for the dismissal of the DNA chief in February, 2018 was Justice minister Tudorel Toader, "invoking 20 intolerable acts and facts related to her activity as head of this important institution", romania-insider.com reports. Following Iohannis' refusal to sign the decree revoking Kovesi, Toader reffered the situation to the Constitutional Court, actually "invoking a constitutional conflict between the Presidency and the Government. The Court ruled that the president has to sign the decree to revoke Kovesi and, 30 days after the Court's decision, Iohannis dismissed the anticorruption head."
Laura Codruta Kovesi's response to her removal by a presidential decree signed on Monday, July 9, 2018
At a presser she organised after the news that Romania's president Klaus Iohannis had decided and signed the relevant decree that removed her from her position, former DNA head, said to the media:
My term ends starting today. All I've achieved or haven't achieved has been written in a report.
I remind you that the proposal to dismiss me did not meet the legal requirements, and the Superior Council of Magistracy expressed a negative opinion on it.
The dismissal decree leaves a big question mark – will it be followed by prosecutors being subordinated to the Justice minister?
Starting today, I won't be working at the DNA. I will remain a prosecutor. I want to send a message to my colleagues: thank you all for your courage and professionalism, for your determination in fighting criminality. All we could do to defend ourselves was to notify the Superior Council of Magistracy. We have proven that no one is above the law, regardless of their power and wealth.
This fight is about defending society from dangerous criminals. We've seen what's left of criminal laws.
It's common sense to observe that the political will is to block investigations, to block justice. We plead for independent prosecutors.
DNA is a mature, professional institution. Do not abandon – carry on with your work. Today's episode does not represent a loss.
A message for citizens: Corruption can be defeated, do not abandon the fight…. / IBNA
Main Photo (File): PSD head, Liviu Dragnea