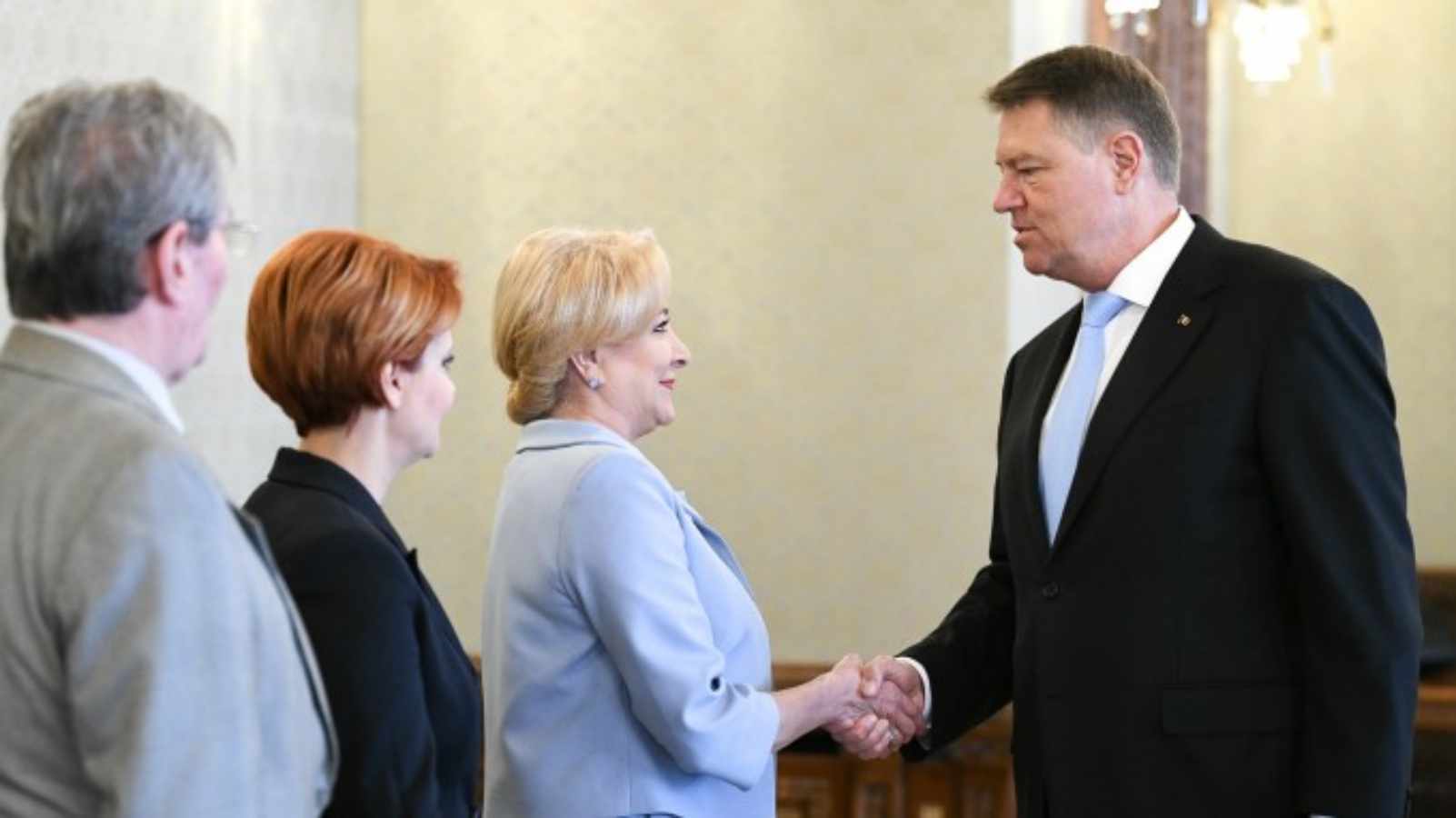 Forty-eight hours after the Prime Minister of Romania, Viorica Dancila has met with Justice minister Tudorel Toader, the premier of the country will hold talks with the Romanian President, Klaus Iohannis, at Cotroceni Palace, upon the request of the Presidency.
Following the meeting with Dancila, Toader said on Monday that a Government Emergency Ordinance (GEO) on amnesty and pardoning is not under discussion or to be okayed at the Ministry of Justice.
"The topic of the discussion with the prime minister: I informed the prime minister about what was discussed at the recently ended meeting [JHA Council] but, more importantly, we prepared the measures that we need to take, with which we must communicate, in view of exercising the presidency of the JHA Council", Toader told the press.
The Dancila-Iohannis talks come at a tumultuous period in Romanian politics and unnamed sources quoted by ziare.com have said that negotiations are taking place in the ruling coalition to issue an emergency ordinance on amnesty and pardon, which is the actual subject of discussion between Dancila and Toader.
Another Romanian medium, digi24.ro has reported that the President's meeting with the PM should have taken place on Tuesday, before the Government sitting in the afternoon but Dancila postponed it for Wednesday.
Other sources have noted that, "PSD leader Liviu Dragnea made efforts so that such an ordinance is adopted by the Government on Tuesday, but ALDE leader, Calin Popescu Tariceanu, PSD ally in the ruling coalition, has played down such plan", romaniajournal.ro informs.
According to state media speculations another government sitting could be held also on Thursday, the day the parliamentary extraordinary session ends.
As regards the relations between the President of the country and the PM, they have not been easy lately, especially after the former officially asked for Dancila's resignation, at the end of April, claiming she cannot cope with the responsibilities of the office.
Iohannis and Dancila last met on May 15, again upon the Presidency's request, due to and following his strong opposition to the government handling of the relocation of the Romanian Embassy in Israel -from Tel Aviv to Jerusalem– and her visit to Israel that was linked with the move…. / IBNA