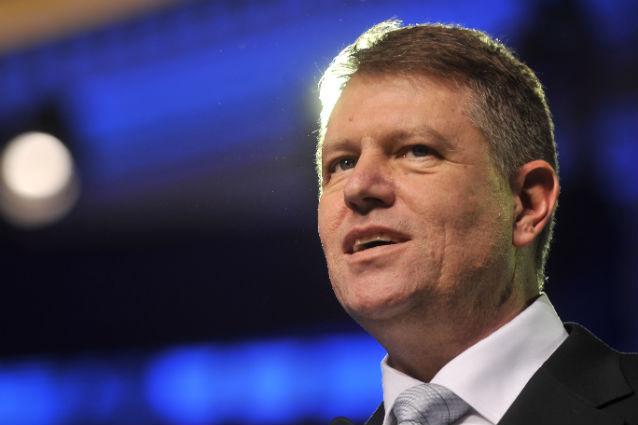 By Daniel Stroe – Bucharest
Klaus Iohannis, the Romanian President-elect, is today visiting the Republic of Moldova, his first visit abroad which comes only two days before crucial elections in the former Soviet republic that could determine the country's geostrategic orientation for the next four years and beyond.
Iohannis had been attacked over the electoral campaign by not ever visiting the Republic of Moldova or being to Cernauti, the city in Ukraine inhabited by a large Romanian population, vowed to take his first visit to Chisinau. The ethnic German mayor of Sibiu also had to face a dirty campaign which focused on his religious confession and German roots and his visit today comes to strike down all the prejudice his political rivals tried to instill in voters, but to no avail.
There is no other country as important to Romania as the Republic of Moldova since the two countries share the language and history, Iohannis pointed out in a press conference with Vlad Filat, former Moldovan prime-minister, and the leader of the main pro-European party, the Liberal-Democrat Party. "Romania surely has an uncontested obligation towards the Republic of Moldova: creating a common space of democracy, prosperity and stability. And one of Romania's main foreign policy objectives is to support the Republic of Moldova's European course by all means", Iohannis said.
He also pointed out the pro-European course will enable Romania and the Republic of Moldova to have a free trade area based on reduced customs taxes and unlimited access of Moldovan products on the Romanian market. "I hope Moldovans will choose a pro-European future", he said, referring to Sunday's elections, while calling on the 500,000-strong Romanian community in Moldova to give the country a European chance "just as Romania was guaranteed the Western ambitions on 16 November".
"Moldova's EU accession is a national project of Romania. I wish this would happen during my term", concluded Iohannis who was voted by about 80 per cent of Romanian passport holders in the Republic of Moldova. Iohannis has also met Moldovan President Nicolae Timofti.
Iohannis also assured Moldovans that he will seek to accelerate the Romanian citizenship granting process, calling it a "legitimate right" of Moldovans. The number of Moldovans holding Romanian passports is assessed to be around 500,000 and the process is far from being over. Romanian President-elect also highlighted he would ensure the Iasi-Ungheni gas pipe would be finished, calling it a project of "strategic importance".
Even if Iohannis showed little interest in the Republic of Moldova so far, he may have to redirect broad attention to Chisinau and take over the responsibility of a solid dialogue with Moldova amid tensions in neighboring Ukraine which could spill over the border in breakaway republic of Transnistria any time. At the same time, Iohannis has to fill the gap left behind by acting President Traian Basescu who is a very popular Romanian politician in Moldova and who has made significant efforts on the European level to bring Moldova closer to the European Union.