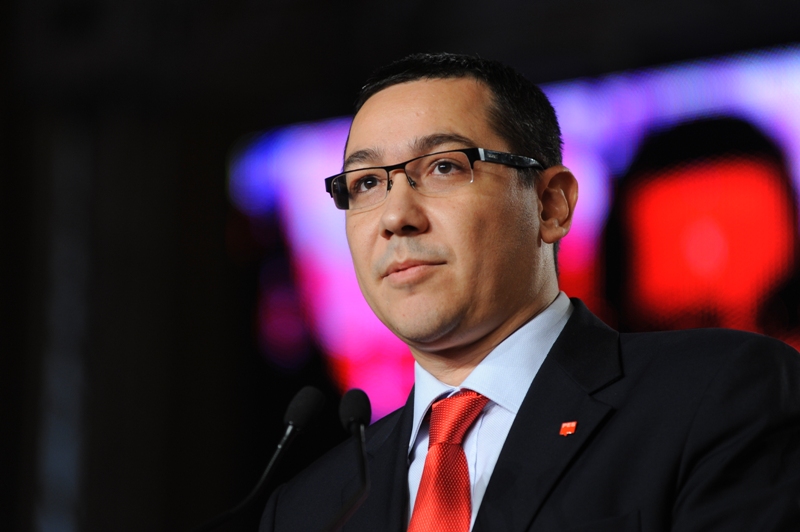 By Daniel Stroe – Bucharest
Romanian PM Victor Ponta today announced the state budget revenues are 3.8 billion lei (about 1.1 billion USD or 853,000 Euros) short of the initial estimates which prompted the government to proceed to a negative budgetary rectification.
"We have negative budgetary rectification, the revenues are 3.8 billion less than the estimates, which means less resources by the end of the year. We don't have all the money we wanted" Ponta said during a government meeting. The prime-minister asked Finance minister Daniel Chitoiu to present more realistic calculations for 2014.
Ponta refuted allegations in the Romanian media the ruling coalition he leads intends to raise the flat rate from 16 to 22 per cent amid the decrease of state budget revenues.
The Romanian news wire Mediafax revealed, citing official sources, that the state budget revenues are actually about 6 billion lei (1.3 billion Euros) below the estimates done at the beginning of the year due to a weak performance of the banking system, sparked by changes in the fiscal system, a poor collection of revenues, partially due to the reorganization of the state fiscal agency.
Ponta warned as far back as September that a second budgetary rectification is on the way which will basically rely on transfer of funds from one place to another since the government "has no secret tank of funds", as he put it.
The prime-minister admitted he had warned the fellow members of the social-liberal ruling coalition that the government won't be able to reach all the targets it set for 2014, such as the decrease of the health insurance contributions and the increase of salaries and pensions. "It just isn't possible, mathematics does not listen to speeches on TV" he argued.
The new figures come weeks after Ponta said pensions would increase by 3.7 per cent next year and said he was also considering raising the salaries of the low-paid state employees.The numbers may force Ponta to also display a more realistic electoral approach in anticipation of 2014, when Euro-elections and a presidential poll will take place. Romania's foreign creditors have constantly warned against a populist approach to public spending, three years only after Romania was forced to pass severe austerity measures.