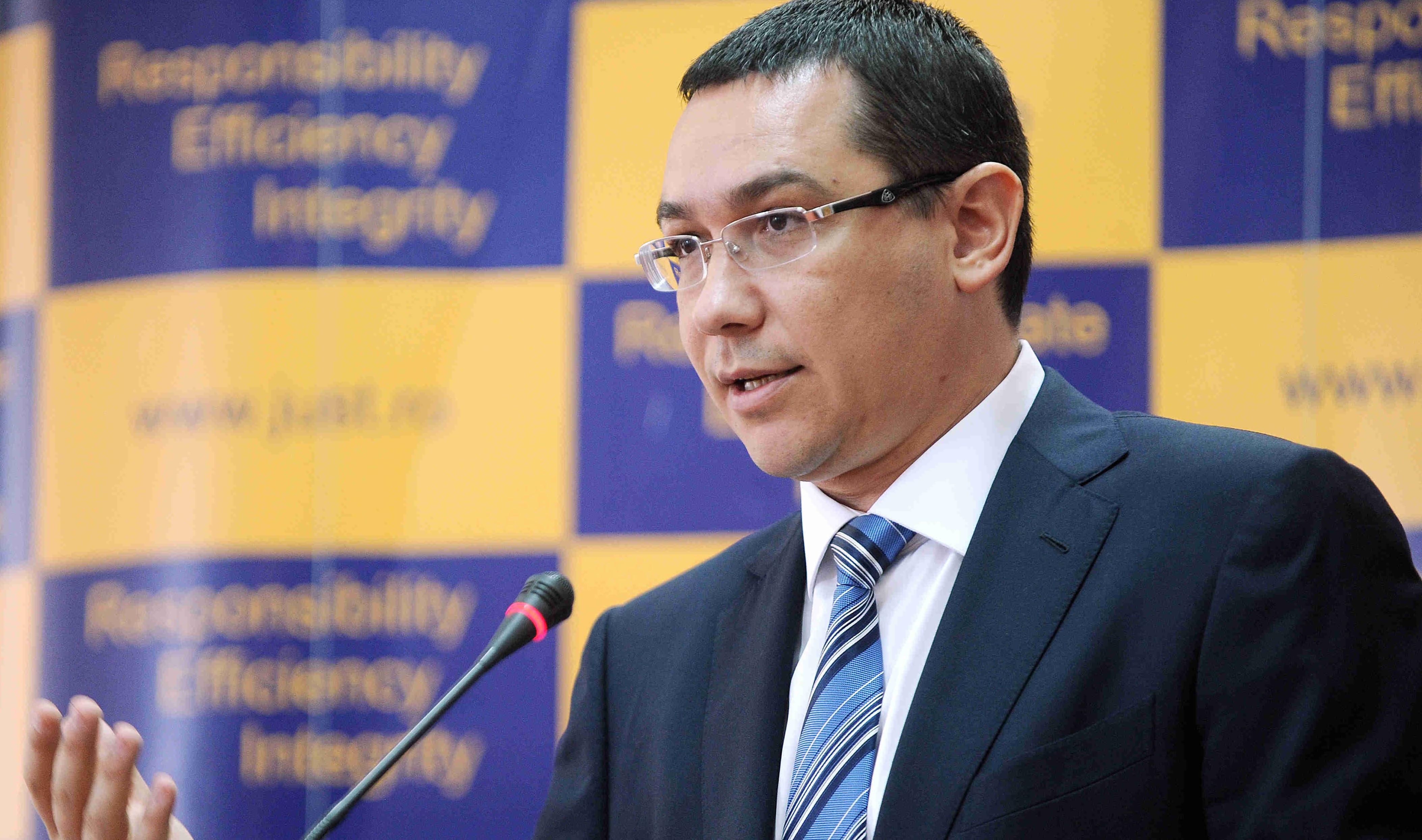 Bucharest, December 16, 2014/ Independent Balkan News Agency
By Daniel Stroe
The 4th Government led by social-democrat Victor Ponta, referred to by the Romanian media as Ponta 4, is to be sworn in today, wrapping up a period of political turmoil following the PM's defeat in presidential elections last night, which prompted calls for his resignation.
Ponta said the new executive is to be sworn in today around 8.30 PM at the Cotroceni Palace (the presidential seat), only five days before the second term of President Traian Basescu, his political arch-rival, ends on 21 December. Ponta's new team was yesterday validated by the Parliament by 377 to 134 votes. The new Government will convene tomorrow morning as the Parliament starts debating the draft budget for 2015.
Several ministers have been reshuffled and others changed portfolios. Thus, Darius Valcov, former Budget minister is now filling the Finance minister position, vacated by Ioana Petrescu who has joined Ponta's team of advisors. Mihai Tudose is taking over the Economy portfolio, Sorin Grindeanu is the new minister of Communications while Education goes to Sorin Cimpeanu.
Ionut Vulpescu, the new Culture minister, fills the position vacated after UDMR, the Hungarians' main party, left the ruling coalition following Ponta's defeat last month in the presidential elections. The winner, Klaus Iohannis, got most of the votes of the Hungarian community in Romania which prompted UDMR to leave the Government. Gratiela Gavrilescu, the new Environment minister, also takes a position left vacant by a UDMR minister. Andrei Gerea will take over the Energy, Small and Medium Enterprises Ministry. Other jobs, such as delegate ministers for the Diaspora, Social Dialogue, have found new holders.
What stands out is that the new Government has only one deputy-PM position, namely Gabriel Oprea, minister of Interior. Liviu Dragnea, minister of Development, and widely seen as the social-democrats' strongman, is no longer Ponta's deputy at the helm of the Government.
Speaking yesterday after the confidence vote in the Parliament, Ponta didn't hide his desire to stay in power till 2016, when the next parliamentary elections are held, to show he can fulfill the promised made in 2012. He pointed out both the parties in power and those in the opposition have to undergo a process of reform of the political system.
Ponta showed himself conciliatory towards the President-elect Klaus Iohannis, to be officially sworn in on Sunday. Many anticipate a bumpy relation between the two, just as Ponta's had with President Basescu. Asked if he spoke to Iohannis about the new structure of the Government, Ponta said that not yet, "but I certainly will because I am absolutely convinced that both Mr President Iohannis and the Parliament, we all want to show we can do more through dialogue and cooperation that disputes".