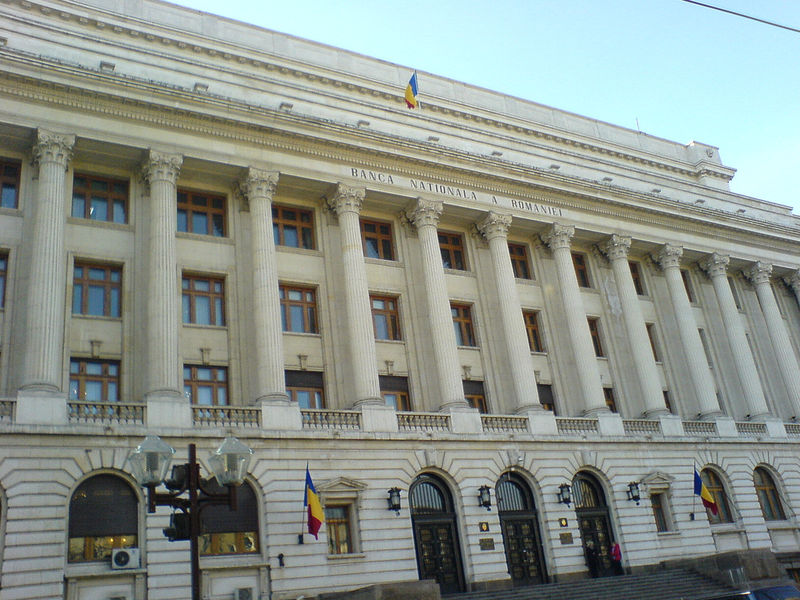 By Daniel Stroe – Bucharest
Romania's macro-economic situation is the best among countries in Central Europe, with Bucharest meeting 10 out of 11 EU convergence criteria, Valentin Lazea, chief-economist at the National Bank of Romania said today during a business forum.
"From a macro-economic point of view, Romania stands very well, meeting 10 out of 11 EU convergence criteria. The one left concerns net international investments, criterion which is not met by any country after all. We are doing the best in Central Europe, better than Lithuania and even Sweden" Lazea pointed out.
But, in terms of investments, Romania has to settle the issue of companies' access to bank loans. "I agree we, banks, have to do more to give credits to companies, but the problem is Romanian companies are sub-capitalized" he added. He also underlined Romanian companies have large debts compared to their own capital. "This is a problem which has to be solved. Banks have substantially increased the capital and companies should do the same", Lazea pointed out, as quoted by Agerpres.
The chief-economist of the national bank also pointed to the industry sector having an increasing weight in the GDP, but warned industry in Romania relies on poor to average technology. To have a highly-technologized industry, Romania has to undergo a profound reform in the education system, Lazea highlighted. "Industrial production over the January-August period has continued to grow in an accelerated rhythm, up by 7.6 % compared to same period of last year. But the economy relies more on the low and medium tech branches which, over the past years, have had the biggest advantageousness and productivity. We cannot hope for a high tech industry without an education reform" he further said.
Despite this, Romania presents countless advantages in attracting foreign investors, Lazea also underlined, such as cheap labor force, geographic position and reasonable fiscality. "In the future, we will have to develop the infrastructure, improve education, especially the technical one and attain a relative energetic independence, which we are about to reach, if we want to give up cheap labor force. Moreover, we have to accept a higher fiscality" he concluded.
In a separate report, the World Bank showed five of the six indicators of the Worldwide Governance Indicators increased in 2013 compared to the previous year. Thus, Romania last year recorded higher values on political stability and the absence of violence, governing efficacy, regulation quality, the state and corruption control, but scored worse on representation and responsibility, which reflects the perception on citizens' participation in naming the Government, as well as the freedom of speech and media freedom.