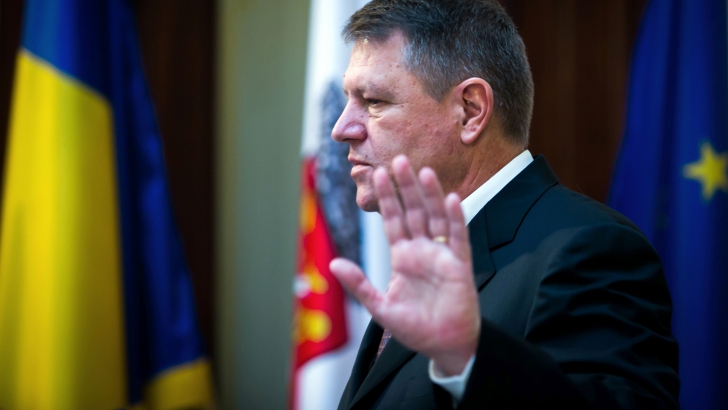 Bucharest, February 19, 2015/ Independent Balkan News Agency
By Daniel Stroe
Romanian President Klaus Iohannis has nominated Eduard Hellvig as the new head of the country's home intelligence service SRI, weeks after the surprise resignation of former director George Maior, who had been running the service since 2006.
Hellvig is the first nomination Iohannis makes for the leading positions still vacant at the helm of the country's main intelligence services – SRI and SIE (foreign intelligence service). "Over the past weeks, due to developments in the political life and the public, SRI has been often in the public's attention. I have thus considered now SRI needs to have a complete team in order to reinstate the calm", Iohannis said in a press briefing tonight.
Asked by reporters what recommends Hellvig for this position, the Romanian President said "I have looked for someone who is prepared for such a position, who has the necessary training and energy, who knows political actors, who has enough knowledge about the activity of SRI and who is a person who can bring the necessary calm in this space". "I have looked for a person who for me represents the guarantee of a modernization and Europeanization course for SRI", he pointed out.
Hellvig (41), a Euro-lawmaker of Iohannis's liberal party, was in December 2014 cleared of incompatibility charges by the country's High Court of Justice, paving his way to today's nomination. The Romanian Parliament will discuss the nomination next week and then vote the proposal, in accordance with the Romanian legislation.
Eduard Hellvig declared himself honored by the President's nomination and vowed to strengthen efforts to consolidate the rule of law, but also to raise the service's performance amid the tense regional context. SRI is coordinating a NATO working group tasked with ensuring Ukraine's cyber-security, as decided at the Alliance summit last fall.
His nomination comes three weeks after George Maior, who had led SRI since 2006, resigned in a surprising move. The reasons behind the decision are still unknown but his resignation came amid a fierce debate in Romania on the so-called Big Brother laws – data retention and obligation for PrePay cards users to register – a year after the Constitutional Court rejected both draft laws as unconstitutional.
The debate was reignited by the terror attacks in France last month. A week ago, Maior criticized the Constitutional Court for striking down the two laws which he said were necessary for protecting Romania and later on, judge Augustin Zegrean, head of the court, denounced pressures exerted by SRI.
Both SRI and SIE are now led by interim heads. Teodor Melescanu, former head of SIE, resigned last fall to run in the presidential elections and the post has been vacant ever since.