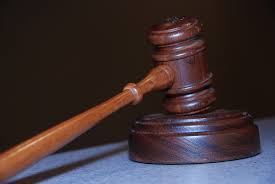 By Daniel Stroe – Bucharest
Romania's Constitutional Court today decided to give the green light to the new law on referendum, but underlined the law is constitutional only if it is applied one year after it goes into force, raising eyebrows among the Romanian politicians.
The court's decision, which comes after a complaint filed early June by the democrat-liberals, the main opposition party, is final and its application is mandatory.
On 29 May, the lower chamber of the Romanian Parliament passed the bill on amending the law on referendum in the way that the participation threshold is lowered to 30 per cent of the registered voters. At the same time, in order to be validated, the majority of the votes in the referendum have to represent 25 per cent of the whole electorate.
Currently the referendum law stipulates a 50 plus one participation rate which is a real challenge to any political initiative. The current law helped President Traian Basescu keep his seat last summer when the impeachment referendum didn't meet the criterion of the legal participation rate and it was thus invalidated by the Constitutional Court.
The opposition argues that last year's decision of the court which said a referendum is valid if half plus one of the registered voters attend it should be regarded as a precedent. At the same time, it says a lowered referendum limit also runs counter to article 1 of the current Romanian Constitution which says the national sovereignty belongs to the Romanian people who can manifest it through referendums.
The real stake of the new law on referendum is the Constitution draft the ruling coalition is preparing and which introduces many new measures, such as cutting the prerogatives of the president. After last year's experience, the government wants to make sure its initiative passes to avoid a political embarrassment. Many point to the possibility of a third impeachment referendum against President Basescu whose send term ends late 2014, though a new political turmoil in Bucharest would not go down well in Brussels who sharply criticized last year's escapades of the ruling collation, Basescu's arch-rival.
One question mark now is when the new law on referendum goes into force since Basescu, very critical of the Constitutional draft discussed by the government, has to sign the bill into a law.For now, the Constitutional Court has not motivated its decision to postpone the new law application for a year since its enforcement.