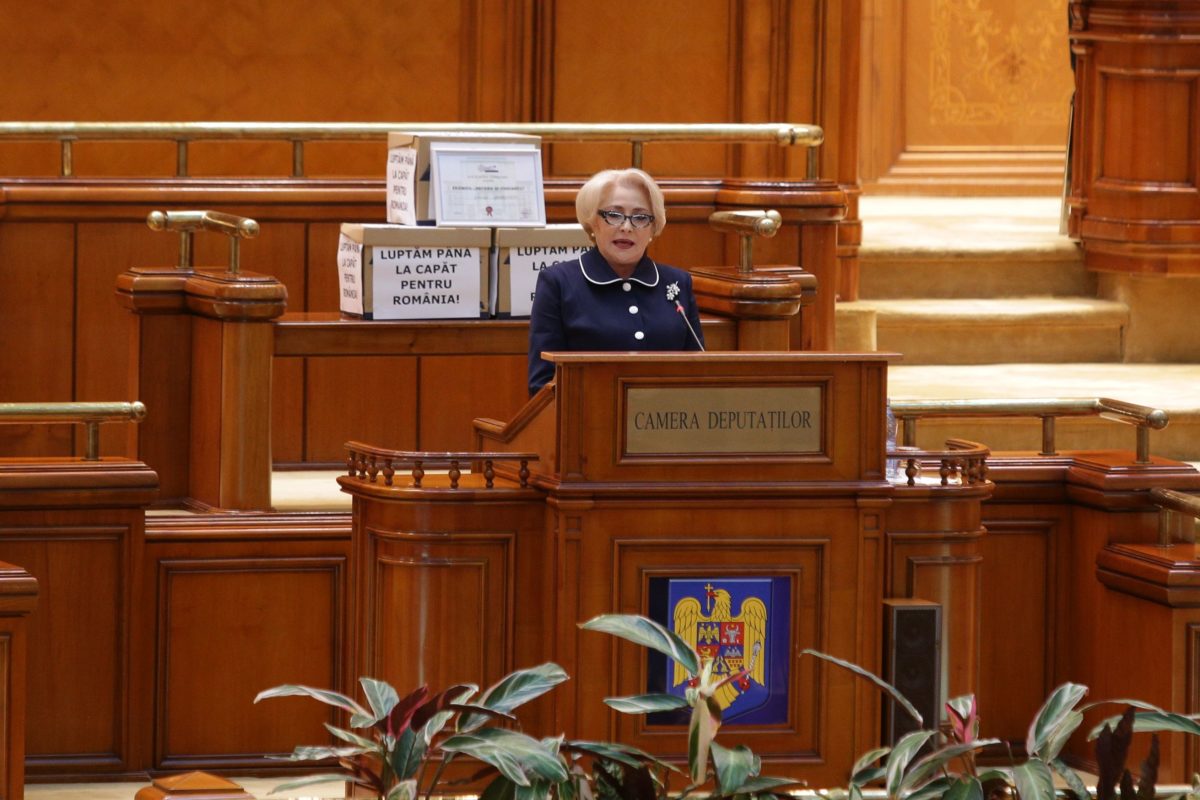 The Romanian Social Democrat cabinet, with prime minister Viorica Dancila behind its "wheel" survived the no-confidence vote that had been planned for Wednesday and it did take place, amid anti-corruption street rallies whose crowd demanded Dancila's resignation. The protests, however, did not manage to gather as big crowds as a few months ago. Most protesters gathered in Izvor Park, next to the Parliament's Palace, rallying against the Dancila cabinet, with opposition leaders also by their side.
It was not the only protest that took place as there were also some pro-government supporters (in response to those protesting against the leadership) who gathered near the the Parliament's Palace.
The no-confidence vote failed because the opposition "only gathered 166 of the needed 233 votes for it to pass", romania-insider.com reads. According to the website, the outcome was more or less expected since neither the ruling coalition's MPs nor their Hungarian Union's (UDMR) colleagues participated in the motion.
Before voting on the motion opposition MPs accused the Dancila cabinet during theirs speeches "of trying to keep Social Democratic Party (PSD) leader Liviu Dragnea out of jail" (he has been found guilty for incitement to abuse of office and has been sentenced to time in prison).
After the opposition speeches, PM Viorica Dancila delivered her own, which, according to balkaninsight.com "was interrupted several times by opposition MPs who chanted 'Resignation! Resignation!' and put up a banner reading, 'We fight until the end for Romania'". However, she did accuse "the opposition of lying and manipulating the public" and as the Romanian News.ro reported, she made numerous mistakes in her speech, referring to the World Bank (Banca Mondiala in Romanian) as the Monetary Bank (Banca Monetara in Romanian).
Anti-government protesters rallying outside the parliament building, Bucharest
According to accounts, journalists were pushed into a restricted area, not allowed to walk around freely as usual or talk and interview the MPs…. / IBNA
Main Photo: The Romanian PM while delivering her speech on Wednesday, in parliament