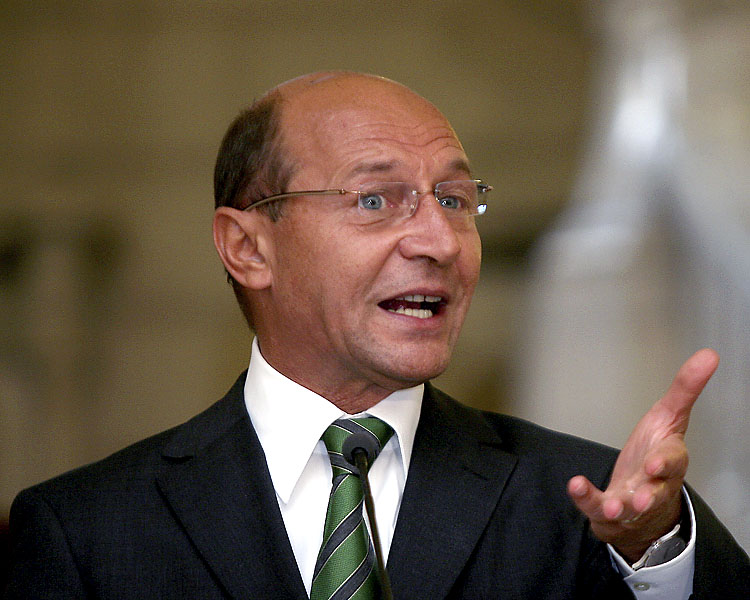 By Daniel Stroe – Bucharest
The Romanian President Traian Basescu has today pleaded in favor of limiting the terms for heads of county councils in order to cut corruption at this level, following a spate of arrests among these officials who have always left the public the impression of impunity.
Speaking to daily Adevarul, Basescu pointed out the power so-called "local barons", influential politicians in the territory, have got now and the leverage they have in relation to the central authorities. Asked how powerful the "local barons" are, Basescu said that "in many cases they appointed ministers". "it's not only the electoral law, but maybe limiting to two the terms a county council head can have may be a solution" the President said.
Another solution is de-politicization of the decentralized institutions in every county. "In every county, some sorts of families are created – the chief of police, the head of the education department, of the agricultural department, the fiscal agency – they are all appointed based on political influence. Even prosecutors fall into this trap whether they like to be under the county cupola or not" Basescu added, saying in these cases central anti-corruption authorities have to run investigations, not the local ones.
Basescu's words come after a spate of anti-corruption operations throughout the country that nabbed many heads of county councils, many members of the ruling social-democrat party. Some of them, such as Nicusor Constantinescu, have been at the helm of the county council since 2004 and have developed a powerful network of influence. Therefore, his arrest in January came as a big surprise to a public who had the impression Constantinescu, charged with fiscal fraud of millions of Euros, was untouchable. All the "local barons" blame the anti-corruption operations on Basescu and argue they are politically set up. Constantinescu even called on the Parliament to disband the National Anti-corruption Department (DNA) which spearheads these operations.
"Do not bring to Cotroceni (presidential palace) a man who is dependent on local barons, such as Victor Ponta. He will baronize the country" Basescu urged the citizens. Romania will hold presidential elections in November and Basescu can no longer run after two successive terms. PM Ponta, the social-democrat leader and Basescu's arch-rival, is for now the favorite to take over the first job in the country.
Basescu pleaded for a modest politician and not one bent on gaining fortunes during the presidential term to succeed him. "It is the high time for a politician who had nothing in common with the former regime" he said, referring to communism (…) a man with a capacity of political negotiation (…) and a politician who entered politics with an apartment and which candidacy also finds him in the same apartment" Basescu said, pointing out Daniel Morar, former head of DNA and a well seen figure in the West, fits his description.