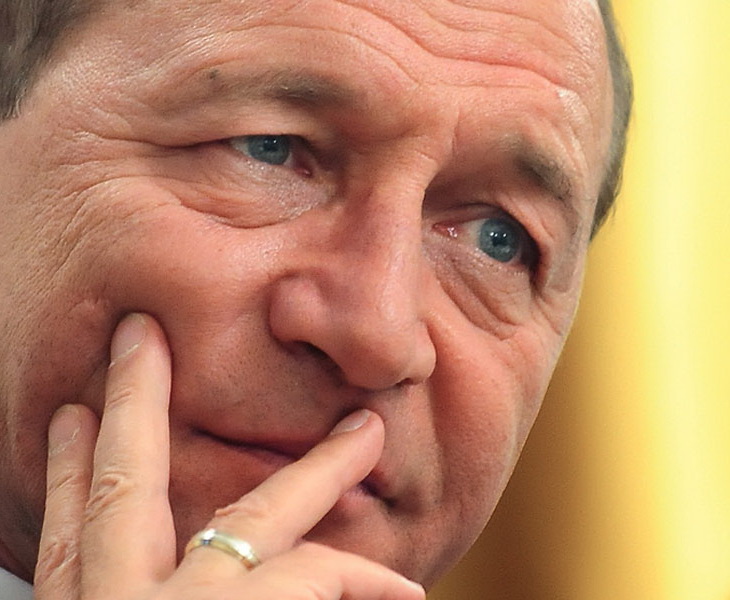 By Daniel Stroe – Bucharest
The Romanian President Traian Basescu has today delivered a virulent speech against recent controversial statements made by a series of Gungarian politicians concerning the Magyars' quest for autonomy and warned Bucharest would seek "to teach Hungary to know its place".
"Romania will assume the leadership of teaching Hungary to know its place since Hungary has become a hotbed of instability in the region in terms of policies concerning the minorities" Basescu said during the works of the summer university in Izvoru Muresului, a town in the Hungarian majority inhabited area of Romania.
"Romania has so far remained reserved but we think we have got to the point when our reserves have to be set aside and teach Budapest where its place is. I am sure Budapest will understand the warning" Basescu added.
He also accused the Hungarian politicians of becoming "too indecent" and warned as of next year they will not be able to roam around Romania and attend works of summer universities where they can make irresponsible statements. "The whole political elite of Hungary can walk around in Harghita and Covasna (the two counties in Romania with a Hungarian majority) and this is probably the last year when they can do it in a relaxed manner. This year they have reached the limit when I tell them – this is too much and it will never repeat" the head of the country continued in his fiercest attack against the Hungarian politicians making the cause of the territorial autonomy of Szeklersland.
"Most probably, the summer university in Baile Tusnad (where the statements were made by various Hungarian politicians) will not any longer take place on the Romanian territory" Basescu concluded.
His vivid attack comes two days after Vona Gabor, the leader of the far right Hungarian party Jobbik, the third largest party in Hungary, said Hungary should assume a conflict with Romania in order to protect the rights of the Hungarian minority. His statements were condemned by the Romanian diplomacy and many Romanian MPs called for Vona to be banned from further entry in Romania.
Two weeks before Vona's remarks, the Hungarian deputy PM, Semjen Zsolt, said Budapest is supporting the Romanian Magyars' quest for territorial autonomy. Romania denounced then a interference in its internal affairs and ironically observed the summer schools in the Szeklersland begin to resemble the meetings of the Hungarian Government, hinting at the fact that more and more high-profile Hungarian officials, among them the PM Viktor Orban, begin to attend their works.