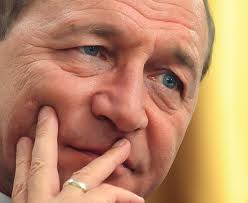 By Daniel Stroe – Bucharest
The Romanian President Traian Basescu, on an official visit to Chisinau, hailed the beginning of works at the Iasi-Ungheni trans-border gas pipe which will connect the two neighboring countries, while assuring Romania and Moldova will also interconnect their national electric grids which will diversify the former Soviet republic's energy resources.
"I am glad that finally the Iasi-Ungheni gas pipe project is unraveled. A gas pipe is a complicated issue. The Republic of Moldova had to adjust its standards to the European ones Romania uses, along the proper legislation and a project which envisages the river Prut crossing" Basescu said in Chisinau where he had a warm welcome.
The works on he Iasi-Ungheni gas pipe are set to begin on 27 August in the presence of the two countries' prime-ministers and the European Energy commissioner, Guenther Oettinger.
Basescu also highlighted that an inter-connection line of the two countries' electric grids will be opened in October so that "Moldova has an alternative and not be dependent on a single import energy source. Romania and Moldova's energy inter-connection projects will be financed by the 100 million Euros grant Bucharest promised to give Moldova a few years ago.
During a visit to Chisinau in 2010, Basescu announced Romania will give Moldova a grant of 100 million Euros for a four year period, funds which envisaged social and infrastructure projects. Only 8.5 million Euros have been allotted so far, while another 9 to 12 million are slated for the Iasi-Ungheni gas pipe. Romania has argued the rest of the money remains available, but Moldova hasn't come forth with projects in this regard.
The Iasi-Ungheni gas pipe will annually transport 1.5 billion cubic meters of natural gas. The pipe will be 43.2 kilometer long, of which 32 kilometers will cover the Romanian territory. The main objective of the gas pipe construction is to enhance Moldova's energy security.
Basescu and his Moldovan counterpart Nicolae Timofti also spoke about opening two new bridges on river Prut, one in the proximity of the gas pipe, and another one in the southern section of the common border. the Romanian President also announced supplementing the number of university scholarships for the Moldovan students, from 5.500 to 6.000.