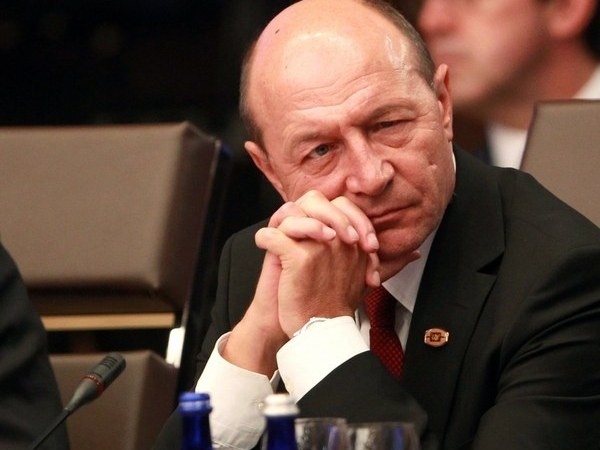 By Daniel Stroe – Bucharest
Romanian President Traian Basescu last night rejected a scenario in which Russia attacks Romania, as a Ukrainian separatist commander warned these past days, and reminded the NATO summit wrapped up on Friday produced a contingency plan for Romania.
"The Russian Federation can deploy irrational activities. I am talking about the fact that Romania has always considered that the regional relation is based on observing the UN Chart. But we see they can act irrationally and one wonders why we rule out the possibility that the irrational of a country like the Russian Federation impacts on your country, too" Basescu said in a press conference last night, dedicated to the conclusions of the NATO summit.
"There are 99.9 % chances this will not happen. But we still have the 0.01 per cent and as a head of state I cannot ignore this security crisis and not ask our allies to together guarantee Romania's security against the irrational" he added.
On Saturday, one of the Ukrainian separatists' leaders,  Pavel Gubarev, said their target is to reach the Romanian borders. Speaking to BBC, Gubarev said "I will truly be happy when our army reaches the Romanian border". Romanian officials have long warned Russia seeks to expand its direct influence over territories stretching all the way to the Danube's mouth.
Also on Saturday, Ukrainian President warned Russia could conquer any European city, such as Warsaw, Riga or Bucharest, if the West doesn't show solidarity with Ukraine. "The army of the Russian Federation counts 1.2 million people. Based on the same logic the Russian Federation can take Kiev, Russia can also take Warsaw, Vilnius, Riga and Bucharest, any other city, if the whole world doesn't unite in a solidary action with Ukraine", Poroshenko told BBC.
But the Romanian President played down his warning. "I will easily contradict him. Russia may be a big power, but it cannot cope with 28 states, including USA, UK and Germany. I do not want anybody to see this as a reaction to his statement made yesterday, but I want to assure you this scenario is not valid. It cannot be invoked in the day to day life" Basescu pointed out.
Romania, Poland and the Baltic Countries have the most vocal in denouncing the Russian aggression in Ukraine and called on NATO to redeploy troops in Eastern Europe to dissuade further military moves from Moscow. Romania has achieved all the established security goals at the NATO summit in Wales, Romanian President said on Friday evening, wrapping up an intense diplomatic effort to ensure the country a better protection in the wake of the Russian aggression in Ukraine. Thus, Romania will host a NATO command structure while the Alliance's Readiness Action Plan relocates troops in the former communist bloc.