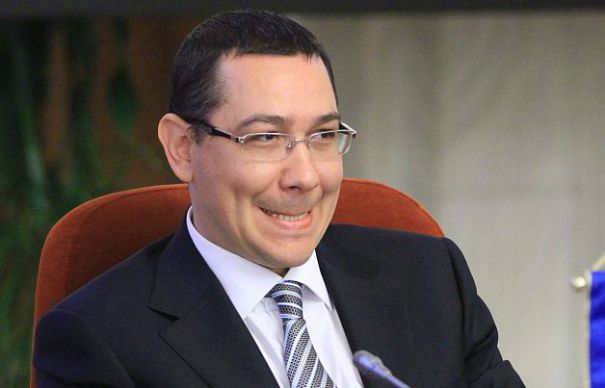 Bucharest, July 13, 2015/ Independent Balkan News Agency
By Daniel Stroe
The National Anticorruption Directorate (DNA) prosecutors today ordered the seizure of Prime Minister Victor Ponta's possessions – either real or securities – as a security measure in a criminal case launched against him on suspicions of forgery, accomplice to tax evasion and money laundering in his lawyer's capacity, taking the case to a higher level, days after Ponta returned to Bucharest following a month-long admittance to a Turkish hospital where he underwent a knee surgery.
PM Ponta was summoned to the DNA offices on Monday, where he was announced that a financial-accounting expertise had been ordered in the case. The prosecutors also changed the Prime Minister's quality in the case from a suspect to a defendant; Ponta used his right to say nothing, so he made no statement before the prosecution.
"In this case, the prosecutors ordered the distress of the real assets and securities belonging to defendant Ponta Victor-Viorel. He was notified of the quality he has in this case in accordance with the provisions of Article 309 of the Criminal Procedure Code", the DNA said in a press release. Following this decision, President Klaus Iohannis today renewed his call for Ponta to resign.
The original case involved Senator Dan Sova, a close aide of Ponta; both he and Ponta used to be lawyers. Sova's law firm provided legal counseling to the state-owned energy companies of Turceni and Rovinari and had an open-ended collaboration agreement with Ponta's law firm in 2008, for a monthly fee of 2,000 euros to be invoiced monthly by the latter, the prosecutors detailed. The sum later increased to 3,000 euros per month, and the collaboration ended in December 2008, when Ponta became Prime Minister. By then, he had issued 17 invoices to Sova for 181.439,98 lei, copying the model used by Sova's firm.
Investigators allege that Ponta's legal practice never actually rendered any services to Sova's, who used most of the money from the two energy companies for himself and his acquaintances. In return, Ponta allegedly used some of the money from Sova to buy two luxury apartments in Bucharest, and also received other benefits, including the free use of a car, for which the leasing instalments were still paid by Sova's firm until 2009. It was a Mitsubishi Lancer Evo 10 specifically asked for by Ponta, and he eventually took over the leasing contract without ever returning nearly 80,000 lei already paid for it by Sova & Associates.
Four years ago, fiscal inspections began at Sova and Associates, and Sova allegedly agreed with Ponta to forge legal counselling reports to justify the payments to Ponta's individual legal practice.
Ponta's conflict of interests ensued; he had unduly received from Sova around 250,000 lei and the use of a car, and later nominated him Minister for the liaison with the Parliament in August 2012, Minister-delegate for the infrastructure and foreign investments in December 2012, ad-interim Transportation Minister in February 2014, and Transportation Minister in March 2014.