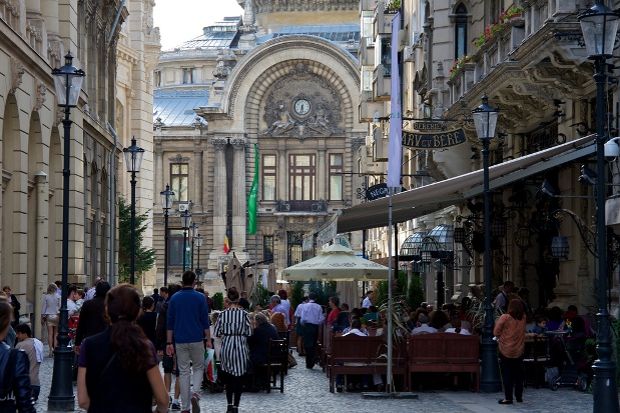 By Daniel Stroe – Bucharest
Only one in five Romanians think the current economic context is opportune for starting a business, reveals a poll done by Novel Research and commissioned by Provident Financial Romania.
Of those already running a company, 35.8 per cent think Romania makes a good environment to start a business, but only 16.5 % of the Romanians who do not own and have never owned companies think the same, shows the research.
The polls also shows 10.4 per cent of the interviews are planning on starting a business within the next year, but only 2.4 % of them have already taken the necessary steps towards this goal. Over a quarter of Romanians is interested in entrepreneurship, but doubt they will become entrepreneurs within a year.
Overall, four in ten Romanians are planning on becoming entrepreneurs, about half of them (47.5 %) opting for running a business as an authorized individual, while 32 per cent choose a limited and only 0.8 per cent think of a joint-stock company.
At the same time, 28 per cent of the respondents think starting a business involves an investment of up to 15.000 lei (about 3.300 Euros), while a quarter of them think they need more than 50.000 lei (more than 11.000 Euros). One in four Romanians says he or she would get a bank loan to start a business while the same number would appeal to family or friends for loans. Only 22.1 per cent would resort to governmental funds and 20.7 % to investment funds.
About 46.7 per cent of the Romanians think that an investment in their own business is the best way to save money while a little more than half pointed to investments in gold and silver and 47 per cent opted for investments in real estate.
In the end, one in ten Romanians said that entrepreneurial education is one of the main needs of businessmen in Romania, besides a softer taxation system and a more flexible legislation.
The poll comes amid a flurry of criticism from the business environment against the Romanian government's fiscal policy and the lack of transparency around the new taxes recently adopted. "Romania cannot be an Eldorado for anyone" PM Victor Ponta replied, but many raised their eyebrows in front of his executive's economic policies. The new fiscal changes were not submitted to a public debate and the large companies only read about them in the media.