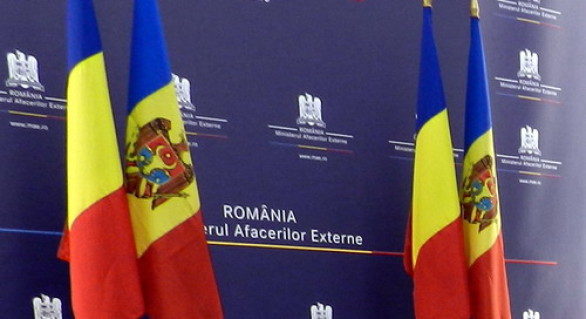 Bucharest, August 1, 2015/ Independent Balkan News Agency
By Daniel Stroe
More than two thirds of Romanians, namely 67.9pct, are in favor of the country's unification with the Republic of Moldova before 2018, while 14.8pct of respondents do not fully support it, shows a poll done by Inscop and commissioned by daily Adevarul.
2018 marks the centennial of the Great Union, namely the unification of Transylvania, Bessarabia (mostly current Republic of Moldova, until then part of the Russian Empire) and Bucovina with the Old Kingdom (Wallachia and Moldova, in union since 1859) in 1918. In 2019, Romania will assume the rotating presidency of the European Council and is the set date for the Euro Zone accession. The pro-European course Moldova has embarked upon over the past six years has emboldened pro-unionist actions across the two countries, with more and more public meetings held in this view.
"The percentage of those in favor is very high and confirms data collected and processed in the past under the Inscop — the truth about Romania poll. Certainly, the idea of the 100th anniversary of the Great Union has a marked unionist touch, but the year 2018 offers the respondents a very close, "tangible" time limit", Darie Cristea, Inscop's managing director explained in a press release sent on Friday.
Less than a fifth, namely 17.3 respondents did not know or did not answer the question. According to the same poll, 52.6pct of Romanians state they approve of Dorin Chirtoaca's winning the Chisinau mayoral elections, while 6.9pct do not approve. Chirtoaca is a firm unionist and a staunch pro-European Moldovan politician.
"The number of non-responses is very high; this points to the main problem in the way Romanians relate to Moldova — their precarious knowledge regarding events taking place beyond the Prut River. (…) The phenomenon should not be too closely associated with the personality of Dorin Chirtoaca — a lesser known figure in Romania — but with the general attitude of support for Moldova's European journey", Darie Cristea added.
The poll also showed 67.8pct of respondents believe that Romania should make it easier for Moldovans to acquire Romanian citizenship, while 17.5pct do not approve and 14.6pct did not know or did not answer. Moreover, 56.3pct of Romanians believe that the country provides sufficient support for Moldova's bid for EU membership, 29.6pct believe that Romania should do more and the remaining 14.1pct did not know or did not answer.
But in the end, the study also showed that 46pct of respondents believe that Moldova's EU membership rests more on the will of its citizens and that of local politicians, while 40.5pct believes it depends more on the support provided by Romania and other European states.