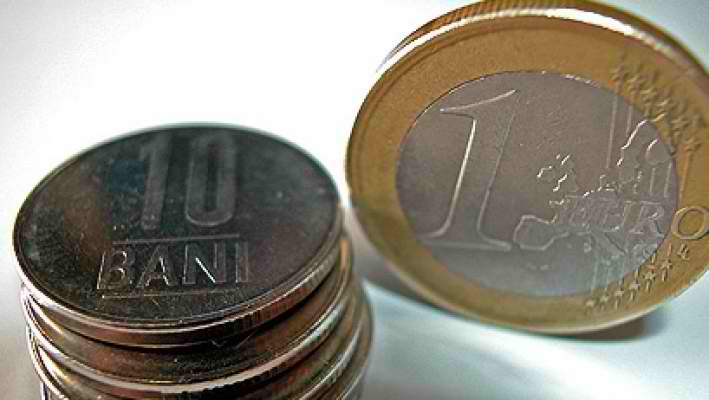 By Daniel Stroe – Bucharest
More than 50 per cent of the Romanian disagree with giving up the national curreny, leu, and taking up the single European currency, Euro, according to the findings of a poll published today, on Europe's Day.
Six years after Romania joined the EU, about 35 of the Romanians think the integration into the communitarian space has come with advantages, unlike 21.4 per cent who saw only disadvantages, while 34 per cent answered they saw neither advantages or disadvantages in this process.
The prolonged economic crisis on the European level, not only in Romania, has generated a Euro-skeptical trend among Romanians, too, conclude the experts of INSCOP, the institute which did the poll commissioned by daily Adevarul. But the relative decrease of satisfaction among the EU citizens is a general phenomenon in the communitarian bloc.
Most of the Romanians associate EU with the pragmatic advantage of freedom of movement of people, 57.1 per cent see it as a place which harbors democracy and fundamental human rights. On the other hand, 53.9 % associate EU with the bloc's intervention in the country's internal political affairs and 50.6 per cent think that one in the EU Romania has been subordinated to the Western countries. .
About 57 per cent of the Romanians disagree with renouncing the national currency and adopting the Euro instead, only 35.4 per cent agreeing with this objective. The INSCOP pollsters explain that, despite Euro being a usual currency for Romanians, the economic crisis underway for five years has sparked a set of collective fears about the monetary stability. Romanians have been very receptive when both officials and analysts warned that joining the Euro Zone amid difficult economic times is a dangerous move.
"The population is not ready to risk a change of currency since the EU could not convince its citizens it has been able to avoid the crisis. These suspicions are also fed into by profoundly negative psycho-social impact of the Greek crisis, since one of the most debated topic was Greece's exist from the Euro Zone" read the conclusions of the poll.
A number of 1050 Romanians were polled between 20-28 April, with an error margin of -/+ 3 per cent.