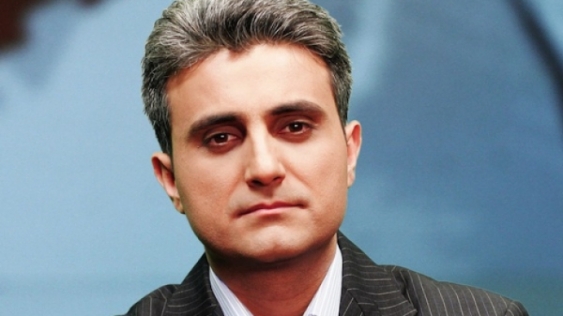 By Daniel Stroe – Bucharest
A Romanian journalist hosting a TV political talk-show stunned his audience last night when he admitted being an undercover agent working for the Romanian army's intelligence agency, a revelation that came amid recent speculations concerning the presence of a former secret agent among the presidential hopefuls in Romania.
Yesterday morning, Robert Turcescu had posted on his blog some documents allegedly endorsing his revelation of being a secret agent, such as pay slips and a reservist small book in which his rank – lieutenant-colonel – was written. But many argued that the picture on the document is one featuring on his blog and is not one taken by a state institution, as the case should be when it comes to secret agencies. Also, the pay checks only disclose an amount of money, with no identity of the receiver or details of the issuer.
Last night, Turcescu, in a very emotional speech, said he wanted to relieve himself of this burden of being a secret agent.  "I have looked deep inside me. One way or another I have realized it is unfair, that I cannot lie to you anymore, that I have to confess. I cannot live like this anymore" he said. "I couldn't come before you talking about the undercover agent running for President while I felt like this on the inside" he added, saying he would relinquish his talk-show hosted by B1 TV news station.
Ironically, it is his talk-show where, on 9 September, President Traian Basescu implied one of the candidates in November's presidential elections is a former secret agent. Basescu asked all the candidates to review their CVs and add hidden info such as "whether they were undercover agents or not". He said that he would be forced to reveal the truth himself if his appeal falls on deaf ears.
"Yes, because I have the obligation to do it. When we talk about the position of president of Romania, you cannot miss to inform, no one says the service should do it, because the low doesn't allow it, but the candidate has the obligation to do it. I will be able to come up with evidence about what this double button means" Basescu added, without specifying whether he is referring to a domestic secret service of a foreign intelligence agency.
Whether there is a connection between Turcescu's disclosure and Basescu's statements is too early to know. The reaction to his apparent coming clean gesture varied from denouncing a hoax, a deliberate action with later effects, to pitying the journalist who is deemed to have acted upon having been blackmailed. Many argue this may be another stunt in an electoral campaign which will be one of the heated in post-communist Romania and which will most likely see below the belt blows. In a much awaited reaction, the Ministry of Defense announced it wouldn't comment on Turcescu's words, because "debates that can damage the Romanian Army's image are not beneficial". "If something wrong is found, then other authorized state institutions shall investigate" the ministry concluded.