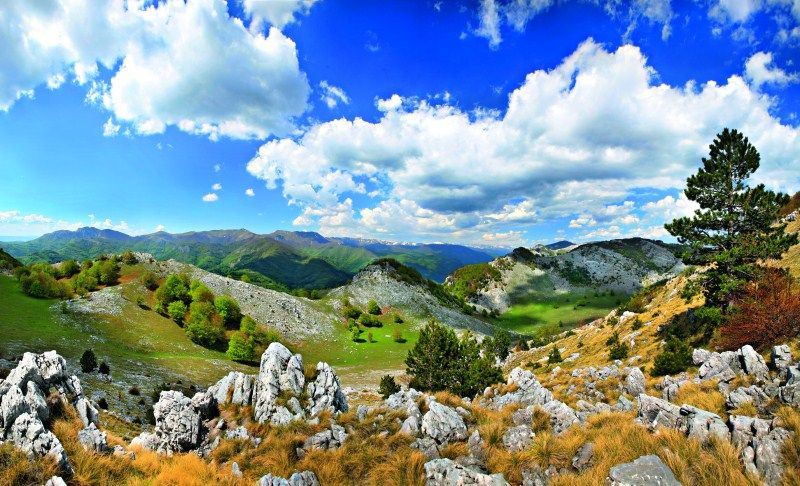 Bucharest, June 3, 2015/ Independent Balkan News Agency
By Daniel Stroe
Romania's tourist accommodation units' registered arrivals went up 15.3 percent year-on-year in April to 638,100, with more than a quarter of them being foreigners, according to data released on Wednesday by the National Institute of Statistics, marking an upwards trend which analysts say is not equaled by Romanian authorities' policies.
Broken down, the percentages of Romanians and foreigners among tourists — 74.8 and 25.2 respectively — did not change significantly from April 2014. Most foreign tourists (73.7 percent, or 118,300) came from European countries; out of these, 84.7 percent (100,200) were from the European Union.
At the same time, the flow of Romanian tourists advanced 14.5 percent year-on-year to 477,500; the number of incoming foreigners was 17.8 percent up to 160,600.
As concerns overnight stays in tourist accommodation units, they totaled 1,304 million in April, up 14.1 percent compared to April 2014; Romanians accounted for 76 percent of this figure, and foreigners for 24 percent, with 71.4 percent of foreigners coming from Europe; 84 percent of Europeans were from European Union countries.
On average, the length of travels was 2.1 days for Romanians and 2 days for foreign tourists. Net usage index of accommodation places in April was 22.6 percent, up 2.5 percent year-on-year; higher indices were registered by hostels (27.8 percent), hostels and boarding houses (16 percent) and villas (15.8 percent), INS also revealed, as quoted by state news wire Agerpres.
The border checkpoints registered the entry of 670,100 foreign tourists in April, up 9.1 percent compared to the same month of 2014. Out of these, 92.6 percent came from European countries and 59.8 percent from European Union member states; within the EU, they came mainly from Hungary (31.9 percent), Bulgaria (28 percent), Germany (9 percent), Italy (6.5 percent), Poland (4.5 percent) and Austria (3.9 percent).
The border checkpoints also registered over 1,073 million Romanians traveling abroad in April, up 10 percent year-on-year; 76.5 of them were traveling by car.
In 2014, Romania was visited by 8.4 million foreigners, according to statistics of the World Tourism Organization. Comparatively, France topped the list of the world's most visited country, with more than 80 million tourists, followed by USA (70 million) and Spain (60 million). In the region, according to the same source, Greece received 18 million tourists, Hungary over 10 million while Bulgaria was visited by about 7 million foreigners.
But experts point out 2014 was a fruitful year for the Romanian tourism because many travel agencies were forced to divert routes, for instance for cruise ships, amid tensions in neighboring Ukraine and many cruises initially planned to reach Crimea was redirected to Danube and the Danube Delta. Little has been done though by the Romanian authorities to grasp this opportunity to bring more tourists to Romania, they also said.