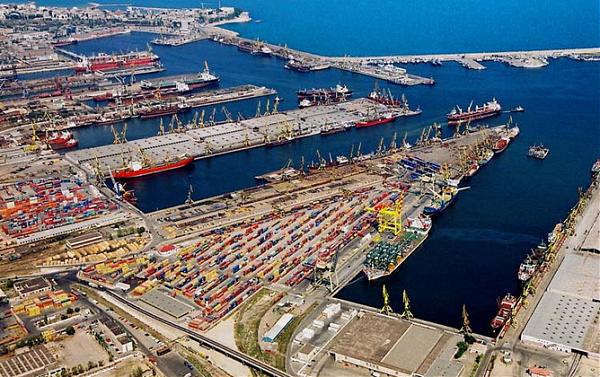 By Daniel Stroe – Bucharest
The Constitutional Court struck down a law allowing for transfer of shares from the Constanta Port administration to the local council of the city of Constanta which had drawn the ire of politicians, civil society and unions alike who dismissed a politically motivated action.
Currently, the Ministry of Transport is the majority stockholder in the Constanta Maritime Ports Administration, with 60 per cent of the shares, while the Constanta City Hall and the Proprietatea Funds each has 20 %. But the Government and the City Hall of Constanta, Romania's second largest city and the main hub at the Black Sea, want the Ministry of Transport to transfer 13 per cent to the local council. In July, the newly installed minister of Transport, Ioan Rus, said the state should keep the majority of shares in a port with strategic importance to Romania.
The main architect behind the quest for the stock transfer is the mayor of Constanta, Radu Mazare, an influential member of the social-democrat ruling party. Mazare is said to have pressed the government to authorize the transfer despite fury sparked by his request. Mazare was quickly detained this year in a corruption investigation and is one of the most vocal critic of the country's National Anti-Corruption Department (DNA).
Romanian President himself warned against the transfer. Traian Basescu pointed out such a transfer done by means of a governmental emergency decree is illegal because the Constanta Port is declared as "strategic infrastructure". "The law also stipulates two fundamental things: there is no free transfer of shares and the majority package of 51 per cent cannot be lost" Basescu added.
"I am publicly warning those who have to sign off the decision: do not take this as a threat, but I am warning them they will very probably have to account before the law, the risk is very high" the President pointed out. The risks refers to the possibility Proprietatea Funds sells its 20 % of shares or can ally with Mazare's 33 per cent (if the deal is concluded) and this could hinder the state when it comes to strategic operations or national security related actions, he further argued.
Port operators also warned the transfer would lead a greater involvement of politics in business related affairs which would send a bad signal to foreign investors, especially since the decision envisages a strategic objective of the country. The law on the transfer of shares was unanimously struck down by the Constitutional Court's judges who passed the verdict following an official complaint submitted by the Ombudsman.