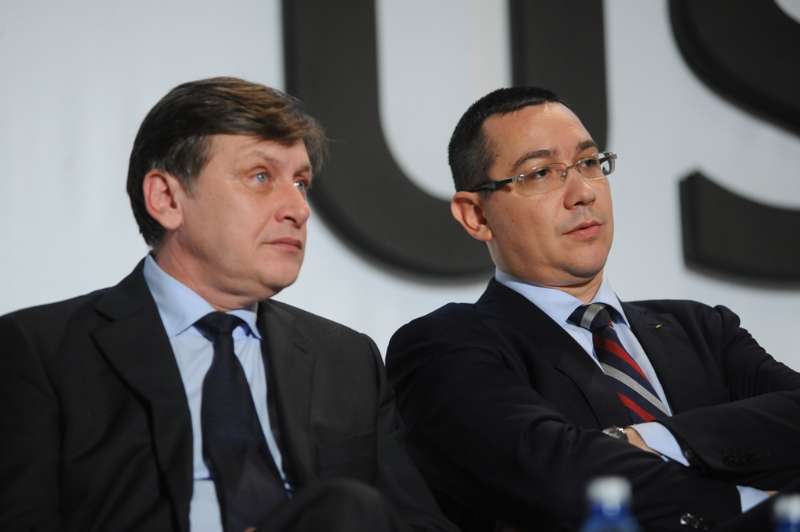 By Daniel Stroe – Bucharest
The National Liberal Party (PNL), junior member of the ruling coalition in Bucharest, has given social-democrat PM Victor Ponta three days to think about the future of the alliance forged in 2012 amid fierce bickering over a deputy-PM position the liberals are claiming but which Ponta refuses to cede for electoral reasons.
The bone of contention is Klaus Johannis, the German ethnic of Sibiu, a city in central Romania, whom the liberals nominated for the position of minister of Interior, vacated after the resignation of the previous holder. But the liberals are also claiming a deputy-PM job which they had until a week ago, but which they lost after its occupant, former Finance minister Daniel Chitoiu was removed.
Ponta argues appointing Johannis in the deputy position involves changing the structure of the government since the job, by the current organizational chart, belongs to the Finance minister not the Interior minister. The liberals, led by Crin Antonescu, do not want to give up the position.
The debate was set ablaze after Ponta's social-democrats set up a new alliance with two small parliamentary parties, alluding they are seeking a new ruling coalition if the liberals withdraw. Ponta proposed the two parties also get a deputy-PM job along the liberals which the latter refused since they argue PNL is a big historic party, with large representation in the Parliament, and should not be placed on the same level with the other two lesser parties.
"Mr Ponta has to make a decision by Monday, whether he wants to have a government with us (…)he should tell us and we end this government" Antonescu told B1 TV last night. He said he hoped Ponta "would give the right answer so we can move on".
Ponta's apparent refusal to accept Johannis alone by his side seems to be springing from electoral concerns the social-democrats have before Euro-elections in May and presidential polls in November. The prime-minister's social-democrats fear that Johannis, the second most popular politician after PM Victor Ponta, could overshadow the latter since the party is seriously examining the possibility Ponta runs for president, given his high rates of approval. For now, the ruling coalition is set to count on Antonescu for the polls in November, but the liberal leader's position in the polls is weak and this is why how Johannis came up as an alternative for the presidential elections.
The tension is high and reflects growing concerns in the parties as elections approach. With President Traian Basescu not being able to run again for the first job, the stakes for the polls late fall are very high and neither of the two parties now in power, the liberals and the social-democrats, do not want to lose the opportunity to install their man at the helm of the country.