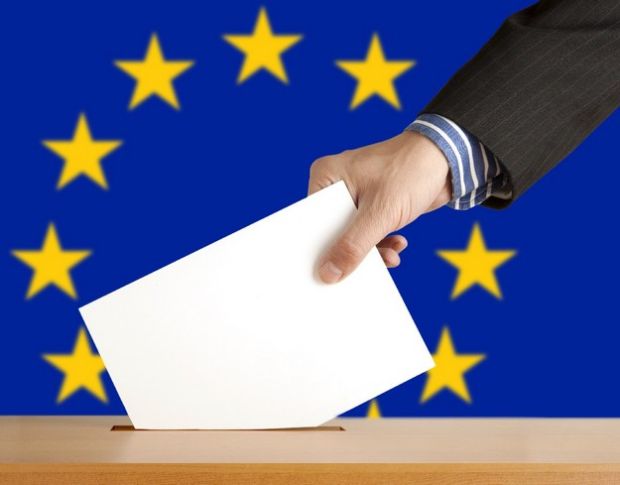 By Daniel Stroe – Bucharest
Rightist parties in Romania seek unity following a poor performance in Sunday's elections for the European Parliament which were won by a social-democrat-led coalition, starting talks meant to close ranks ahead of the next crucial poll, November's presidential elections.
Talks started today when Mihai Razvan Ungureanu, former PM and leader of the Civic Force which didn't pass beyond the 5 per cent threshold, visited the headquarters of the National Liberal Party (PNL), the center-right parties which scored the best and came second after the social-democrats, namely 15 per cent. "There are discussions among the rightist parties, but we are in an incipient phase (…) What we need at this point is a project for Romania, not proposals (…) we have to do something lest we leave the country in the hands of the social-democrats" Ungureanu said.
PM Victor Ponta's social-democrats (PSD) came first, with 37,6 %, but less than what the party apparently hoped for, a beyond the 40 per cent result. But the good result paves the way for Ponta's bid for presidency late this year where he will probably face a rightist candidate. But the rightist parties are divided and failed to regroup ahead of the European Parliament elections which some of their leaders say now want to avid for this fall's elections which will designate President Traian Basescu's successor. Manay analysts say an all-party backed rightist candidate has good chanes of defeating Victor Ponta in the second round of the presidential elections.
The parties are expected to unite around the liberals, but many shrink from doing that because of PNL's former alliance with PSD until early this year. But the liberals themselves have to put order in their own party after leader Crin Antonescu resigned yesterday citing responsibility for the poor results. PNL was hoping for a 20 per cent outcome of the elections.German ethnic mayor Klaus Johanis is expected to replace him. Johanisț name is also the name many say may cut a good figure in the presidential elections.
A meeting between liberal leaders and the democrat-liberals (PDL), the party which came third on Sunday's elections, with 12,2 % of the votes, is expected to take place tomorrow, amid calls from the countryțs branches for a closer cooperation. The talks also focus on fusions in order to create a single rightist party with electoral potential, but leaders said the priority is to form an alliance.
But Elena Udrea, leader of the Popular Movement Party (PMP), today poured cold water on unity expectations. "Rightist parties will not unite. At least, not until elections this fall" she wrote on Facebook. The best rightist parties can now hope for is a "punctual agreement" for the second round of elections, she added.