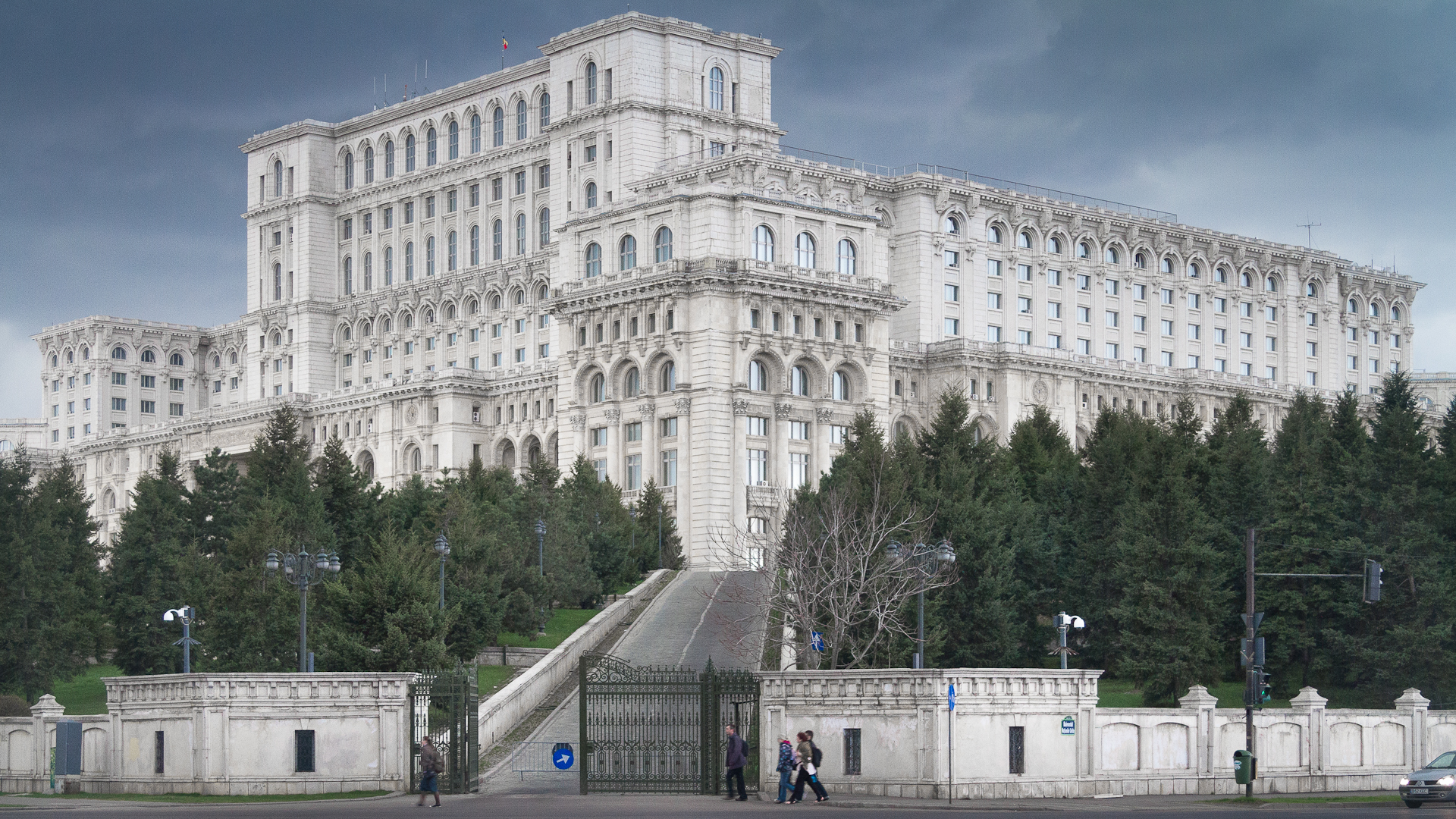 By Daniel Stroe – Bucharest
An employee of the Romanian state television has today driven a car into the Government's gate and tried to set himself on fire before being apprehended by police and taken into custody.
In 2010, Adrian Sobaru is a well-known character to the Romanian media and politicians after he jumped off a balcony in the plenum of the Romanian Parliament during a speech delivered by them PM Emil Boc, a form of protest which then shocked Romania. "You have taken the beard away from my children's mouth, you have killed the future of our children" he shouted before jumping off from a height of five meters. He then sustained severe injuries to his head, but survived and his case made the headline across the world.
He was quickly styled a symbol of the citizens' fight against President Traian Basescu by the latter's political rivals. He was even proposed to run for a seat in the Romanian Parliament. Two years later, Sobaru said he had jumped "over nothing". "I thought I can change something, but the truth now I live worse than then" he said.
The cameraman working for TVR, the state television, later argued he had resorted to this extreme form of protest after then Boc rightist government had cut, as part of an austerity package, his wife's financial assistance for taking care of an autistic child of theirs.
Today, Sobaru rammed an old car into the gates of the Government's headquarters and then ran into the yard and poured gasoline on his body and tried to set himself on fire before gendarmes nabbed him and took him away. "Do you like the state this country is in?" he allegedly asked the officers. The place was soon teeming with police special forces.
The incident occurred while PM Victor Ponta is on a visit to the United States where he is attending the UN General Assembly session. "I am so sick", Sobaru was recently quoted, referring to the new leftist government. His actions stand out especially since Romanians are generally known for a low appetite for street protests. In January 2012, Romanians took to the streets defending a popular medic turned politician sacked from his position in the Health Ministry and over last year Bucharest and cities in the country saw massive street demonstrations against a controversial gold mining project and shale gas explorations.