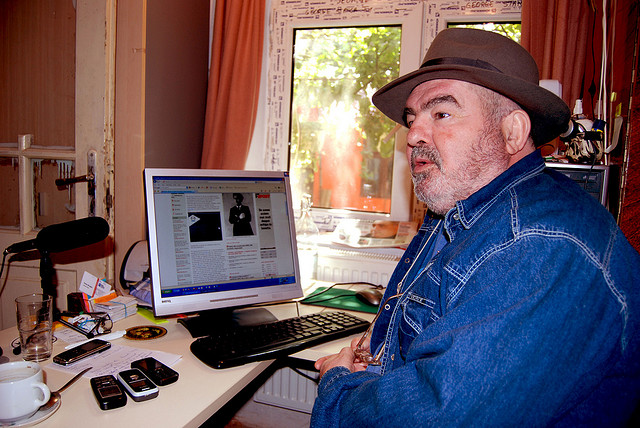 By Daniel Stroe – Bucharest
A Romanian published received a suspended one year prison sentence after he was found guilty of plagiarizing a work of Lev Tolstoi, a first such verdict passed in post-communist Romania.
George Stanca was proven guilty of plagiarizing Lev Tolstoi's "Journal" and Bucharest's Court of Appeal upheld a sentence passed last month. Stanca can still contest the verdict at the Supreme Court though an overturned decision is unlikely.
This is a first in Romania's jurisprudence, namely a prison sentence for plagiarism. In their case, prosecutors showed Stanca, who came to notoriety after founding the gossip VIP magazine shortly after the anti-communist revolution in 1989, plagiarized Tolstoi's work which he then signed using a pen name. He titled the plagiarized work "Memoirs".
The judge also ordered 1.000 copies of his book are confiscated and will have Stanca pay 100.000 Euros in damage.
Stanca defended himself and said the publishing house tricked him into plagiarism. He argued the publishing house urged him to sign the translated version of Tolstoi's Journal and, upon his refusal, it threatened him with the cessation of the contract.
But the case is also interesting from a different perspective. On 20 January, Romania's Supreme Court will pass its verdict in another case of plagiarism which envisions PM Victor Ponta who is accused he had plagiarized almost half of his PhD thesis. After the prosecutors decided to drop the case, Ponta's denouncers appealed the decision and the case ended up at the Supreme Court.
The case is even more interesting since Ponta was proven a plagiarist by a panel of experts of Bucharest University in September 2012, conclusions which he rejected. Ponta's alleged plagiarism has turned into a handy instrument of political attack with President Basescu often referring to him as "plagiarist Ponta" in public statements. "Ponta built his career on intellectual theft" Basescu said in such a public intervention in November.