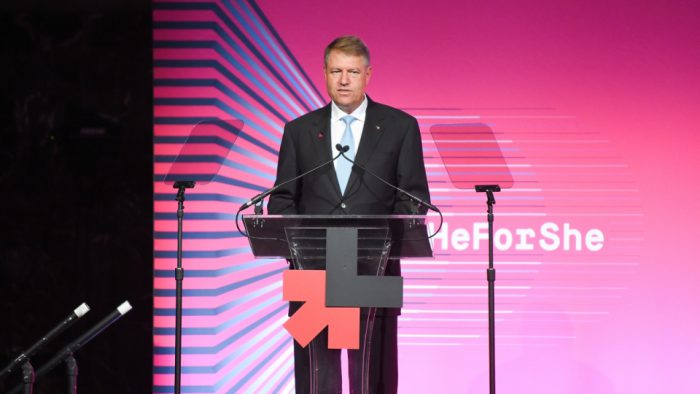 At the Conference of Francophone Women in Bucharest, on Wednesday, November 1st, Klaus Iohannis, the president of Romania, said that "although important progress has been made in Romania in terms of gender equality, the country needs to speed up bridging the gaps", reports AGERPRES.
"I firmly believe that equality between women and men is a pillar of the future-oriented society, for which all of us have the duty to act every day."
The president added that his country has already made progress towards the creation of new professions that offer and support equal opportunities between the two sexes.
But noted that, "although important progress has been made in Romania to meet the objectives of equality", the authorities know there needs to be a change of mentalities and adopt "an integrated and multidimensional approach of policies in the area, including supporting female entrepreneurs."
According to Iohannis, the organisation of this conference in the Romanian capital makes it a "genuine international market of equal opportunities."
"The head of state welcomed the proposal to launch a network of French female entrepreneurship" reads the AGERPRES report.
Secretary General of La Francophonie Michaelle Jean, and President of Mauritius Ameenah Gurib-Fakim attended the conference which was attended by 400 francophone businesswomen from 80 countries…/IBNA
(Library) Photo: Romania-insider.com/President Klaus Iohannis speaks at a New York audience at the launch of the HeForShe 10x10x10 IMPACT