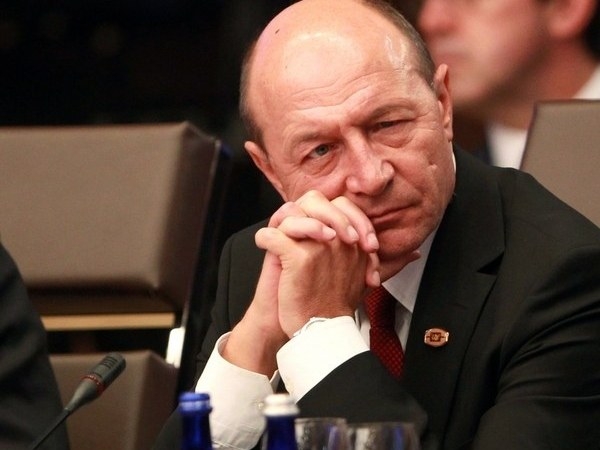 By Daniel Stroe – Bucharest
The Romanian President Traian Basescu last night warned state officials against signing off a transfer of shares in the Constanta Port to the city local administration which he deemed illegal as the Government readies to approve such a measure.
Basescu labeled the action as "an adventure". Currently, the state holds 60% of the shares in the Constanta Port, Constanta Local Council has 20%, while the rest of 20% goes to the Proprietatea Fund. The President says PM Victor Ponta is about to approve a transfer of shares to the Constanta City Council which is controlled by his fellow party members.
"Through a draft governmental emergency decree, Ponta seeks to transfer 13% of the state shares to the clan on the seaside. Mr Mazare will hold 33%, the Proprietatea Fund 20% while the state loses the majority package and reaches 47%" Basescu said in a statement.
Radu Mazare is the four times re-elected social-democrat mayor of Constanta, the second largest city in Romania and the country's main port. Mazare, along Nicusor Constantinescu, head of Constanta County Council, probably form the "clan on the seaside" Basescu referred to. Both Mazare and Constantinescu are under criminal investigation for corruption, each spending time in arrest following warrants issued on evidence of the National Anti-Corruption Department's prosecutors.
Basescu also warned such a transfer done by means of a governmental emergency decree is illegal because the Constanta Port is declared as "strategic infrastructure". "The law also stipulates two fundamental things: there is no free transfer of shares and the majority package of 51 per cent cannot be lost" Basescu added. "I am publicly warning those who have to sign off the decision: do not take this as a threat, but I am warning them they will very probably have to account before the law, the risk is very high" the President pointed out. The risks refers to the possibility Proprietatea Funds sells its 20 % of shares or can ally with Mazare's 33 per cent (if the deal is concluded) and this could hinder the state when it comes to strategic operations or national security related actions, he further argued.
Last week, Catalin Predoiu, former minister of Justice and vice-president of the Democrat Liberal Party, the second largest in the opposition, also warned Ponta is planning on "plundering a national strategic objective". "Victor Ponta will end up in jail" if he signs the shares transfer to the local council, Predoiu, the democrat-liberals' likely candidate in this fall's presidential elections, also warned. The liberals, former political allies of Ponta, also threatened they would challenge the decision at the Constitutional Court.