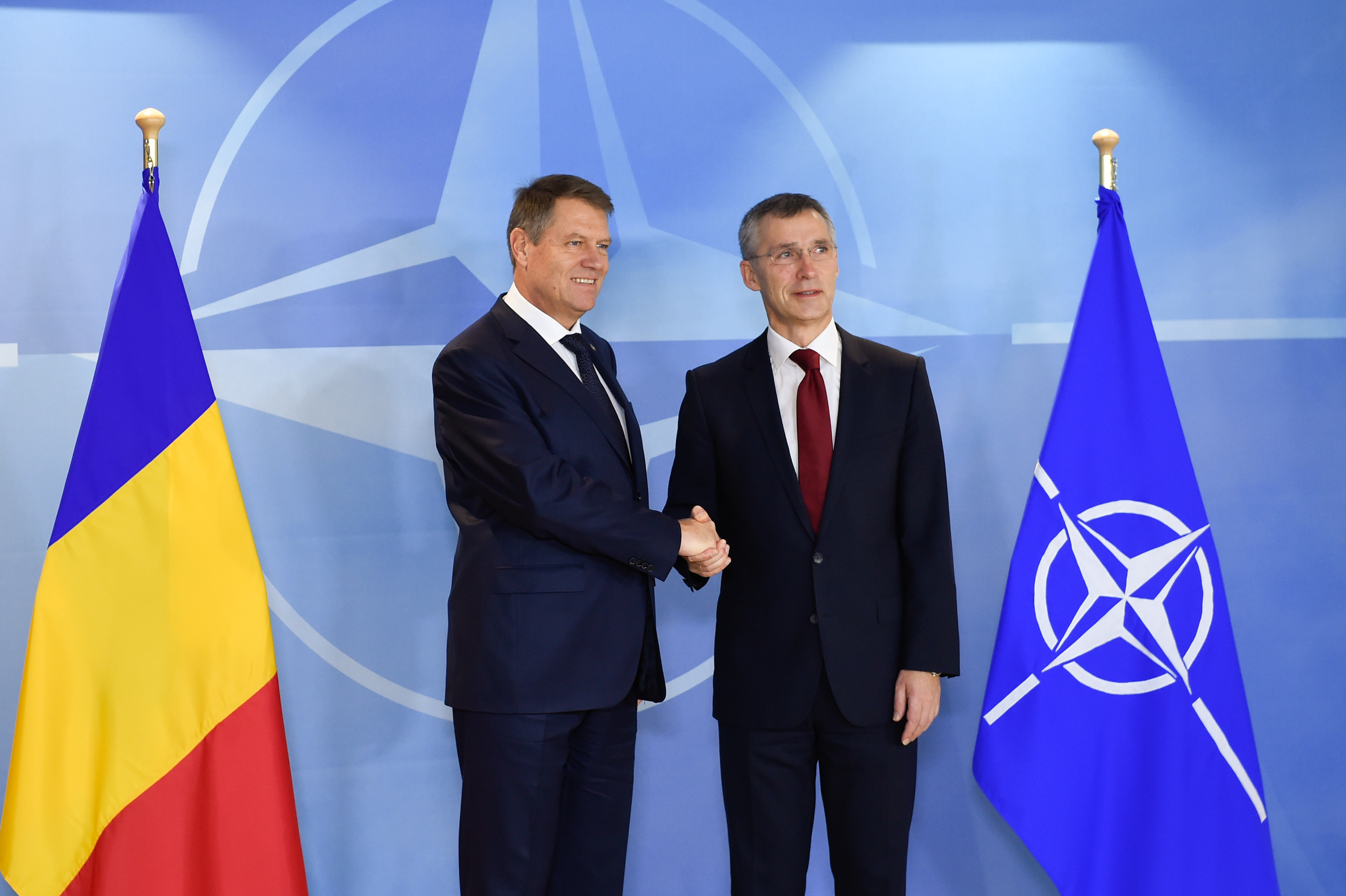 Bucharest, January 16, 2015/ Independent Balkan News Agency
By Daniel Stroe
Romanian President Klaus Iohannis has today met NATO secretary-general Jens Stoltenberg in Brussels during his first official visit abroad since sworn in a month ago, discussing topics such as defense budget, need for NATO's continuing assistance to countries bordering its Eastern flanks and progress made in installing the anti-missile base at Deveselu.
Iohannis said he had informed his host Romanian parties had agreed on giving the Defense Ministry 2 per cent of the GDP as of 2017, up from the current 1.5 %. A pact was signed on Tuesday by all parliamentary parties which agreed to keep this level of financing for a decade.
"We have approached defense spending since developments on the international stage, especially in the Eastern vicinity of the region, in Ukraine, but also commitments assumed within NATO have determined the necessity of raising this spending by Romania", Iohannis said in a joint press conference with Stoltenberg.
The Romanian head of state said he had also raised the issue of a sustained NATO assistance for countries outside its Eastern borders. "I have underlined Ukraine, Georgia and the Republic of Moldova have to get a special attention from the Alliance in order to answer the new security challenges in the region", Iohannis added.
He went further to mention he had also informed Stoltenberg on the stage of the development of the anti-missile base at Deveselu, in SW Romania, which is expected to become operation in 2015. "I am once again underlining the defensive nature of this base and the fact it represents an important contribution of Romania in its strategic partnership with USA to strengthen NATO capabilities", he said.
In his turn, Stoltenberg praised Romania as a strong ally and its contribution to the NATO mission in Afghanistan. "We are grateful for your contribution to the mission in Afghanistan. What you did in Afghanistan and what you are still doing is fighting against terrorism. The reason for which Romania and NATO are still in Afghanistan is to prevent this country from turning into a refuge for terrorism. This has been our goal and we have prevented that from happening", Stoltenberg said.  NATO's secretary-general has also praised Romania's role in Kosovo security and stability missions.
Stoltenberg also pointed out Romania's decision to increase military spending is a positive example to the other allies. "This is an example to other countries and I will use Romania as an example to other countries, saying that, if Romania has done this thing it committed itself to, it is important both for Romania and the whole Alliance", he argued.
(photo: rfi.ro)