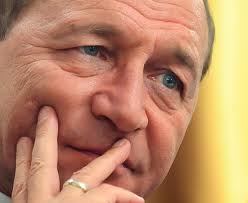 By Daniel Stroe – Bucharest
The Romanian President Traian Basescu asked France to substantiate its accusations against Romania's alleged precarious security at the borders after the French PM Jean Marc Ayrault invoked this as grounds for Paris' opposition to Romania and Bulgaria's accession to the Schengen area.
Basescu asked Ayrault for explanations. "I cannot agree with the French PM on the border security. Mister Prim-Minister, please be kind and tell us whether the equipment EADS (pan-European defense company) supplied to us is inappropriate. If so, in this case we are talking about a scam" the Romanian head of state said yesterday in a TV debate hosted by daily Evenimentul Zilei.
"Maybe he is talking about the Romanian border being vulnerable. If so, the French PM informs his European partners and together they deploy border personnel testing actions. Let us see if the Romanian customs officials can resists a 50 Euros bribe. I am not convinced Romania's border is a settled issue, but I am not convinced about France's either. Romania's Schengen reports for 2011 look better than the ones concerning France" he underlined.
"I want you (French PM) to prove the corruption suspicions at our borders. Do not accuse me without proving" Basescu also added. He also recommended the French authorities to stop sending the Roma immigrants back because "they will return to France with the French money".
Basescu also voiced dissatisfaction at the fact the Roma are flown back to Romania without any of them to be accused of committing an offence and thus reminded France they are European citizens. He concluded thought a dialogue with France is needed with Paris because "it would be a pity to have a conflict with France with which we have traditional relations".
In an intervention before the French Parliament this week, Jean Marc Ayrault said France's opposition to Romania's and Bulgaria's Schengen accession is got nothing to do with the Roma immigrants, a U-turn in the French political discourse that so far mainly touched upon the nomads. He alleged though it all comes down to security at the borders. "Romania and Bulgaria have yet to make progress concerning the police and justice affairs and border security" Ayrault said.
But France has had an inconsistent message over the past weeks, let alone the message Ayrault himself delivered in Bucharest four months ago when he underlined Romania and Bulgaria should receive a positive signal from Europe this year and gradually join Schengen.
The French officials first started floating the Roma issue as the main reason for France's opposition, in the perspective of the local elections in March 2014, but amid fierce criticism from Brussels and Bucharest, they changed the discourse and pointed to the Cooperation and Verification Mechanism (through which EU monitors justice progress in Romania and Bulgaria), saying that the report due in December "apparently" will not be positive. In the end, France pointed to the border security.