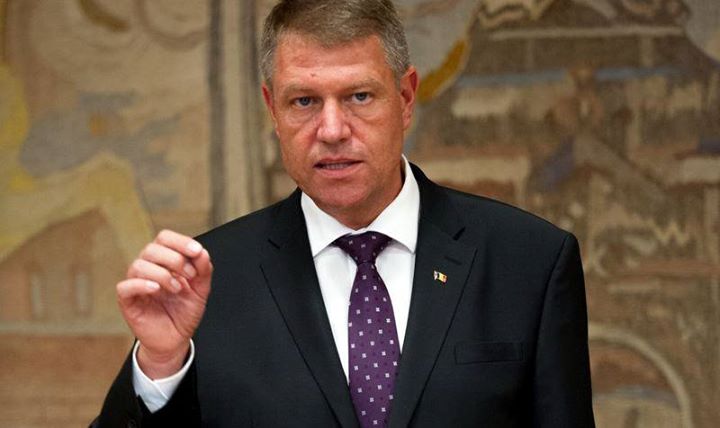 Bucharest, November 9, 2015/Independent Balkan News Agency
By Irina Stoica
A financial assistance agreement of 150 million EUR between Romania and the Republic of Moldova was today rejected by president Klaus Iohannis. The president sent the legislative project back to the Parliament for reexamination.
In an explanatory note, Iohannis stated that the current political environment in the Republic of Moldova was not quite encouraging, therefore the Romanian authorities must wait and see how the situation develops before actually offering this financial help. "Sending this law back în parliament does not mean that Romania closes its door towards Moldova. But it was the only instrument I had so this loan was reported until political situation in Chişinău becomes clear. Romania continues to support Moldova's EU and NATO-oriented path. But passing this law is not convenient until we are sure that the reforms in Moldova continue", president Iohannis stated.
On the 30th of October, Moldovan prime minister Valeriu Strelet resigned, after a non-confidence vote passed in Parliament. The country is now being led by an interim government, just like Romania. The non-confidence vote was initiated after the pro-EU government came under fire for a huge fraud and bribery system supposedly organized during the mandate of another pro-EU prime minister, Vlad Filat. He is currently under arrest.
On the 20th of October, Romanian senators unanimously endorsed the financial assistance agreement between Romania and the Republic of Moldova. The reimbursable loan to Moldova amounts to 150 million euros and it will be disbursed in three tranches. Then-prime minister Victor Ponta pointed out that this loan is instrumental in helping Chişinău strengthen ties with the European Union. As a matter of fact, this agreement clearly stipulates that Moldovan officials must negotiate and reach an agreement with the IMF, the European Commission and the World Bank.