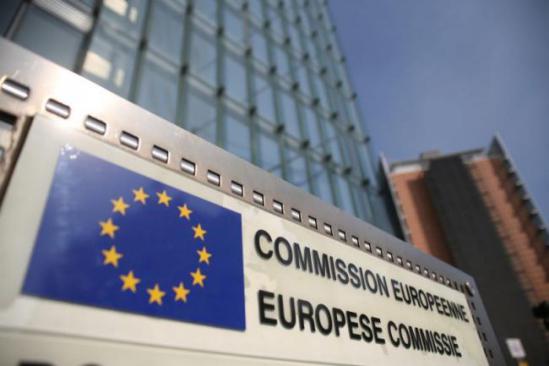 By Daniel Stroe – Bucharest
Romanian President Traian Basescu has accused PM Victor Ponta of not observing an internal legal procedure which oversees nomination of the Romania's EU commissioner in the new communitarian executive branch, amid information the country has made two proposals for the same position.
Basescu added it was Brussels which notified him, before leaving for the European Council on Saturday, that Romania has two nominations for the commissioner's position. He said he had no idea where the second name came from. "I do not intend to start a dispute, but, to my surprise, I have realized we have two nominations sent to Brussels. We're one of the few states that accepted this request from Mr Juncker" Basescu said. Despite the second nomination, the nominee, whom he said he doesn't know, the respective persons hasn't been heard by the specialized parliamentary committee as the law provides.
Romania has so far forwarded Dacian Ciolos, current Agriculture commissioner, as the nominee for a new term in the European Commission, but it is highly unlikely he will get the same portfolio. Sources quoted by the Romanian media have revealed the second nomination is Monica Cretu, a Euro-lawmaker, one of the European Parliament's vice-presidents and a member of Ponta's ruling social-democrat party. Cretu was involved in a scandal last year after a hacker published information about an alleged relation between her and former US secretary of State, Colin Powell. They both denied any intimate relation.
Reacting to Basescu's statements, PM Ponta said he had made a second proposal after Jean-Claude Juncker, the new president of the European Commission, informed him Ciolos cannot most likely keep the Agriculture portfolio. He refused to disclose the name of the second proposal, but confirmed it is a woman. "We are definitely talking about a woman. This will ensure us a more important portfolio in the negotiations underway" Ponta said. A hearing in the Parliament will come after Juncker's final decision on Romania's portfolio, he added.
Ponta's moves have been severely criticized by Monica Macovei, a reputed Euro-lawmaker and a connoisseur of the European affairs. "The portfolio matters, it has to be an important one because this increases Romania's influence, and the person matters as well. If the nominee is not well qualified, if this person is not recognized on an international level, then she or he will get a very weak portfolio" Macovei told Realitatea TV. She reminded Corina Cretu hasn't proposed any draft law in the European Parliament over the past five years.
"We have made a fool of ourselves again in Europe by sending a second nomination. First of all, we ought to be fighting to get Agriculture again. No win comes without a fight" she concluded.
Sources are revealing Romania is now negotiation to take over the Regional Policy portfolio. It is not the first time Romanian politicians are embroiled in political fights over the nomination of the country's commissioner. In 2007, then nominated Varujan Vosganian was rejected by the European Commission after out of the blue revealed information concerning an alleged cooperation of him with the former communist regime repressive apparatus, Securitate. But Vosganian was then the victim of domestic fighting over the influential position in Brussels.